EXPLORING THE USA, ONE GLASS AT A TIME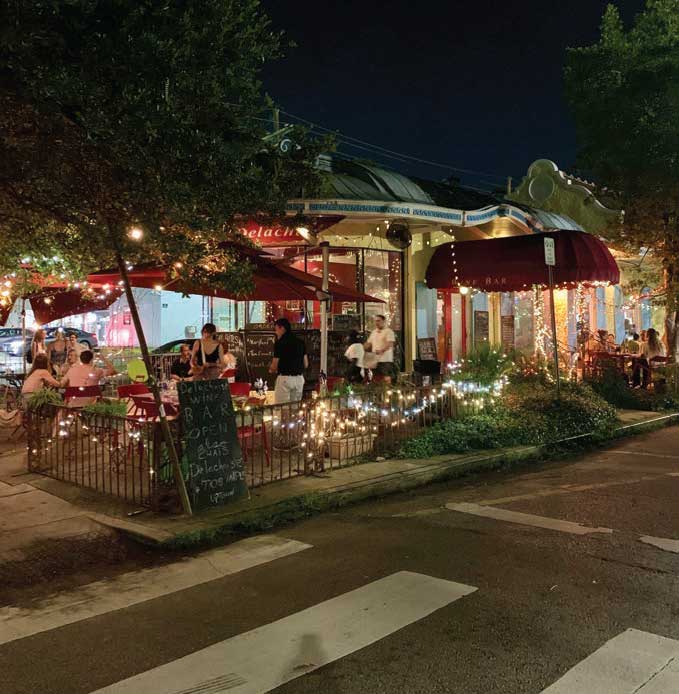 WHEN I RECENTLY journeyed across the United States from Florida to California, I was reminded that travel is as much about the people you meet as the places you visit. With our Chihuahua in tow, my husband and I packed our car and headed west, tasting wines and encountering wonderful characters along the way.
Starting in the Florida Panhandle, we stopped at Wine Bar on Palafox in Pensacola's historic downtown. The eclectic, family-friendly bar and restaurant, which just celebrated its 11th year in business, is owned by Ian Kaple, who has created something truly special in the form of a wine list that changes every three weeks to highlight some of the places he's visited on his own extensive travels around the world. And thanks to chef Jason Perry, pairings like the mouthwatering pesto-roasted salmon salad with Sierra del Mar Central Coast Pinot Noir and crab claws in white-wine butter with Errazuriz Max Reserva Sauvignon Blanc from Chile's Aconcagua Valley also impress. Wine Bar offers half-price pours during daily happy hour and also hosts monthly wine dinners and edu-cational events; a wider selection of wines can be found in The Bottle Shop around the corner, which Kaple also owns—it's another must stop in Pensacola.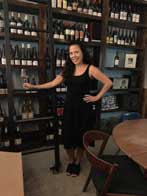 The author at wine bar APT 115 in Austin, TX.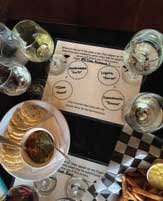 Copa Wine Bar in San Antonio, TX, is known for its generous pours.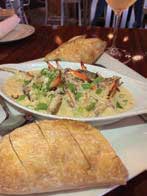 Crab claws in white-wine butter at Wine Bar on Palafox in Pensacola, FL.
Our next stop was New Orleans, aka the Big Easy—a city famed for its booze fests and carnival atmosphere. We were guided by Evan Hayes, who, having worked in the wine industry for 18 years, recognized the need for a high-quality gastrobar in the beautiful St. Charles area. So he launched Delachaise Wine Bar & Bistro across from the St. Charles Streetcar Line, working with family-owned producers to showcase over 350 bottlings he calls "real 'place' wines, wines with an origin." He aims to take the mystery out of unconventional varieties by letting guests try anything on the menu before they buy it, and Delachaise has become a neighborhood favorite as a result. During our visit, Hayes served us Fritz Riesling from Rheinhessen, Petite Sirah from Israel's Barkan Winery, and Ameztoi Txakolina from Spain, to name a few. (And let's not forget his award-win-ning duck fat fries, voted by Eater readers as some of the best fries in New Orleans.) Hayes' newer bistro, Chais Delachaise, is a family-friendly establishment up the street where moms with strollers meet for light, boozy brunches. Both are great places to try hard-to-find wines.
Our first stop in the Lone Star State was Austin, where we met Joseph Pannenbacker, owner of a tiny little wine bar called APT 115 that's designed to give guests the cozy feeling of sharing a bottle in a friend's apartment. With vintage décor, a turntable spinning vinyl, and wallpaper designed by musician Brian Eno, you know you've stumbled upon something unique.
The extensive menu changes daily, reflect-ing Pannenbacker's love of low-intervention wines from underrepresented regions, such as unfiltered and unfined Petit Man-seng from California's Sierra Foothills; small plates like raclette and Hornbacher cheese with cured charcuterie are also available for pairing. Pannenbacker has developed a loyal cult following among guests looking to have a memorable experience, as he certainly delivers.
Smack in the center of Texas, which spans 773 miles at its widest point, is the Texas Hill Country wine region. Signor Vineyards in Fredericksburg proved a great place to stop for a glass of wine and some Lone Star hospitality, and with its gardens, mature oak trees surrounding the 200-acre vineyard, and several seating areas where you can relax and enjoy nature, it's undoubtedly one of the most scenic wineries in the state. Sommelier and wine director Andre Boada walked us through a world-class tasting of Tempranillo, Tannat, Montepulciano, Grenache, Petite Sirah, Mourvèdre, and Sangiovese. Visit for per-sonalized tastings, wines by the glass, wine club selections, and freshly made treats at the winery's country store, Joanna's Market.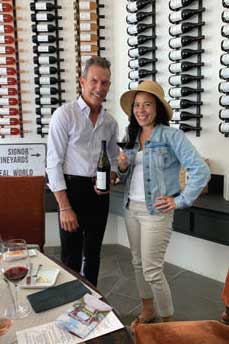 We then headed to San Antonio and stopped at Copa Wine Bar, founded in 2005 by sommelier Jeff Bridges and his wife, Angie. Their goal is to bring a bit of Spain to Texas in the gor-geous space, which Angie designed to resemble a Mediterranean winery through its warm color palette, dark wood, and wrought-iron stair railing and light fixtures. With over 300 wines on the list and several tasting flights to choose from, the most popular being the sangria, Copa is known for its large pours—one glass equals one-third of a 750-milliliter bottle—and Wednesday Wine Tastings, with five pours for $20. Add in its delicious tapas and you see why it's such a hit; in fact, it was voted as having the Best Wine List in the city by the San Antonio Current last year.
Finally, visiting the Wrigley Mansion in Phoenix, Arizona, was like stepping back in time. Built in 1932, this historic property surrounded by manicured landscaping was commissioned by the family behind Wrigley's gum and was later purchased by the late Geordie Hormel and his wife, Ja-mie, who turned it into a club that houses Geordie's—named one of America's 100 Best Wine Restaurants of 2019 by Wine Enthusiast—and Christopher's restaurants as well as Jamie's Wine Bar. The stellar wine cellar, meanwhile, houses over 1,300 wines curated by Wrigley's Mansion CEO/som-melier Paola Embry. Our delicious Sunday brunch, perfectly paired with Château Graville-Lacoste and Nikolaihof Wachau Grüner Veltliner, concluded with a tasty fruit popsicle served in a wine glass that helped us cool down in the city's infamous summer heat. It all made for a very special cap to a remarkable trip.
Visit The Somm Journal for my article