I was thrilled to recently visit Sicily, on my wine travels and taste once again with Winemaker and CEO, Jacopo Maniaci of Tenuta di Fessina. But this time we are in person, after our long distance virtual interview in 2020.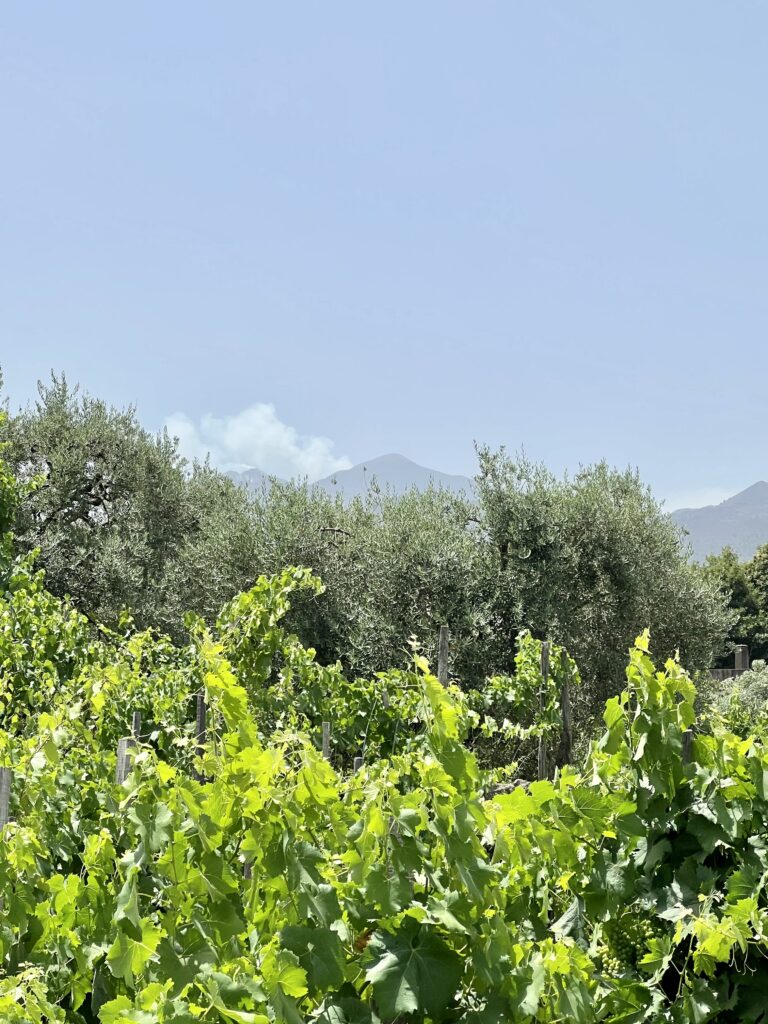 For over five hundred thousand years Etna has continuously blown plumes of smoke and ash throughout the region, creating nutrient rich earth. In the shadows of Mt. Etna, lies Tenuta di Fessina. This gorgeous 15 hectare estate is surrounded by two distinct lava flows from 1911 and 1809, creating unique soil composition in both growth areas.
With local grape varieties of Nerello Mascalese, Carricante, and a bit of Nerello Cappuccio, Tenuta di Fessina produces amazing Certified Organic (BIOagricert) wines. These wines all maintain their freshness, acidity and striking minerality due to the rocky, clay and sandy soils from proximity to the still active volcano.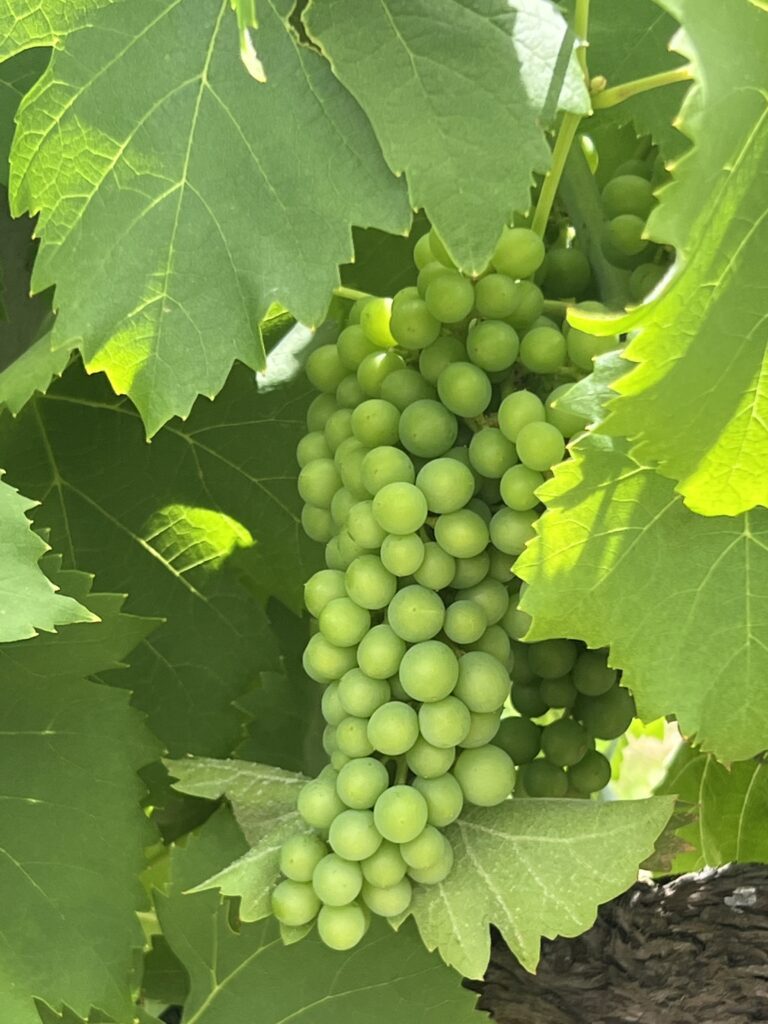 Nerello Mascalese Grapes
Many of their vines date back to a pre-phylloxera era, and are still producing lovely concentrated bunches of grapes at 120+ years of age. Their old vines make wines of 100% Nerello Mascalese, with silky velvety tannis and a balanced persistent acidity. The concentrated vines deliver flavors of dark cherry, red cherry, mint, and a spicy flavor. It's so exciting to taste vines of this age producing such high quality wines.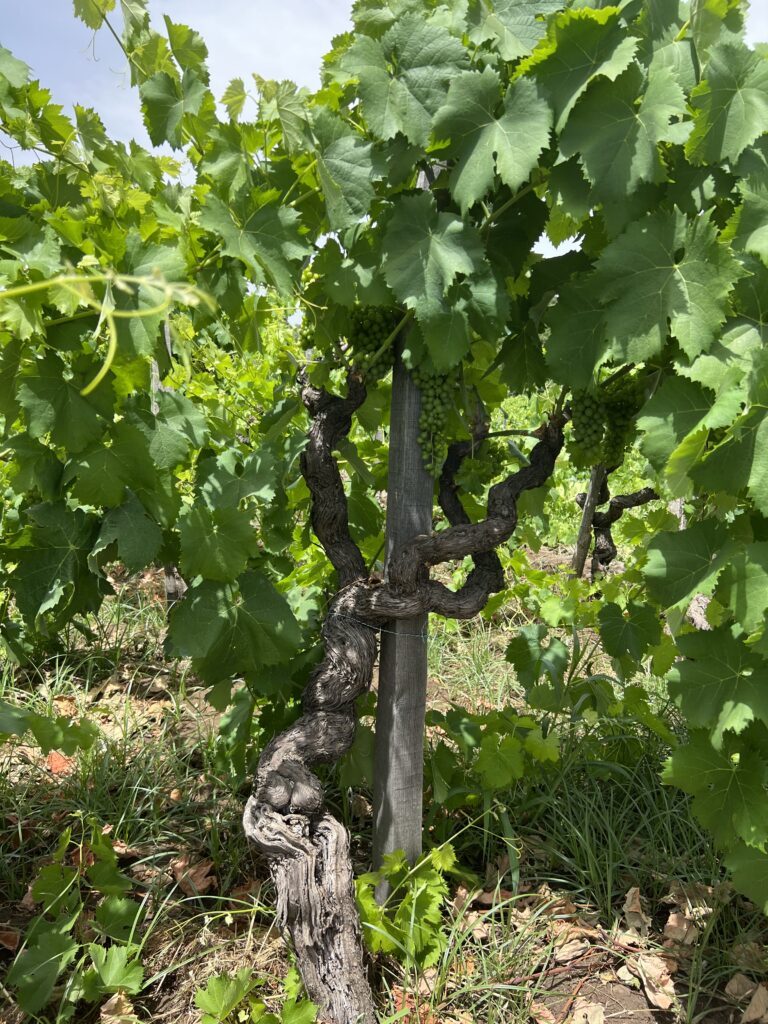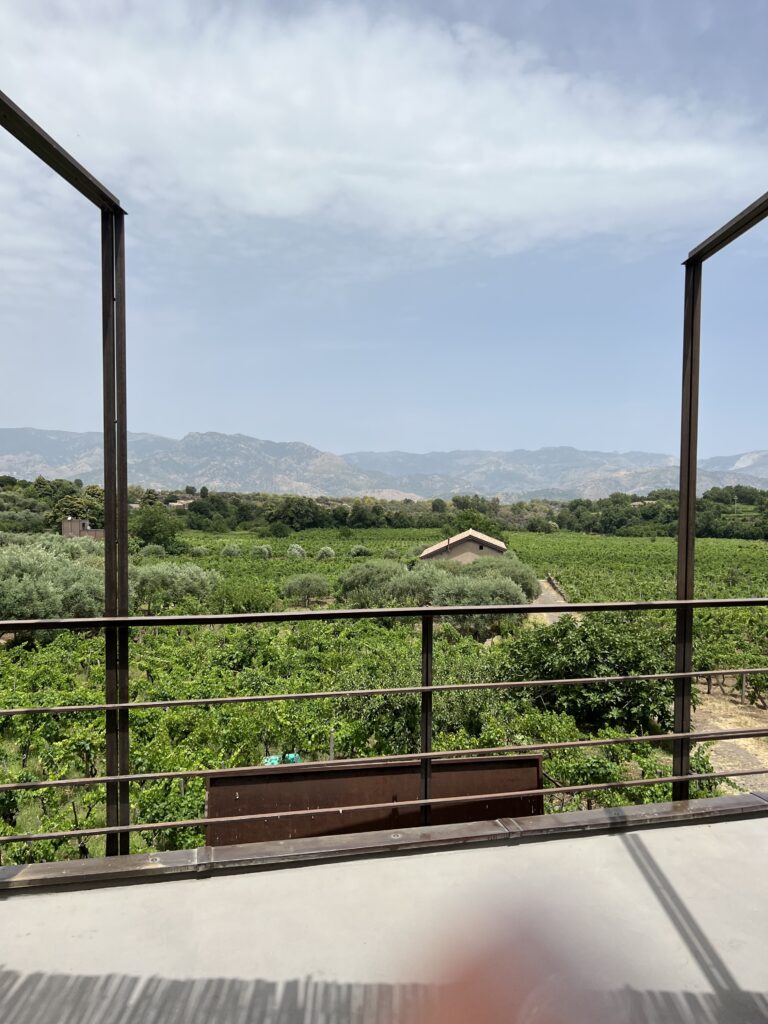 While at the vineyard we also had:
🥂Erse Etna Bianco D.O.C. Grape varieties: Carricante, a fresh yet savory finish, great bright acidity with a herbaceous and salty finish.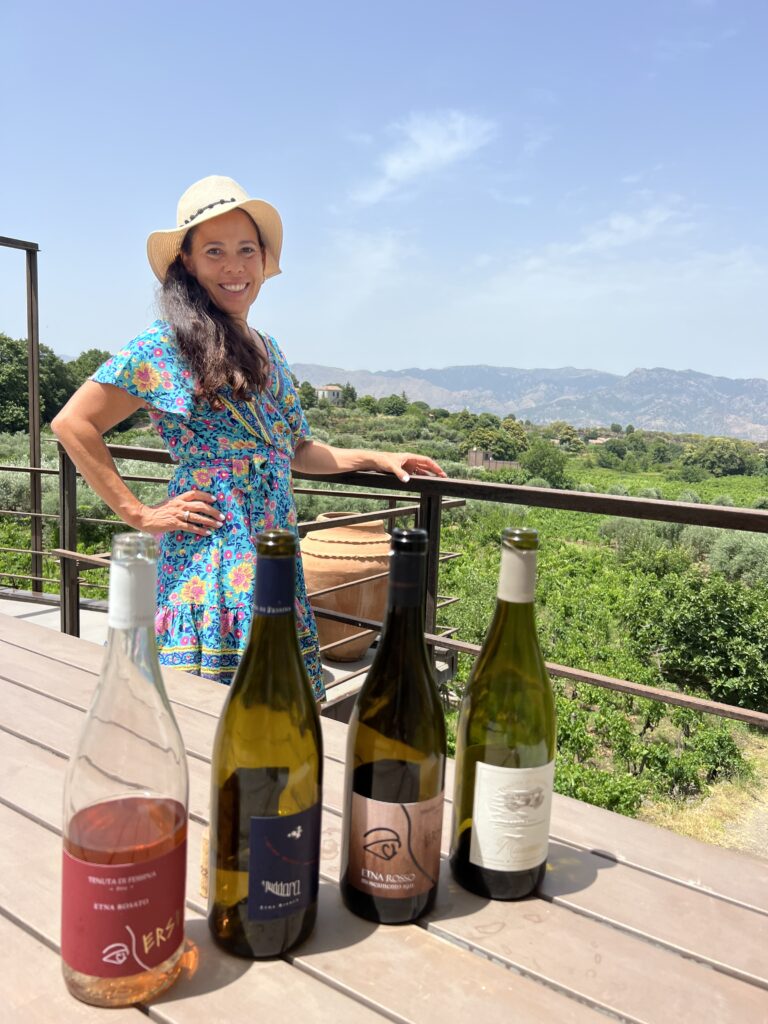 🍷 Erse Etna Rosso D.O.C. Grape varieties: Nerello Mascalese, with flavors of bright red cherry, fresh blackberries, nutmeg, and pink pepper.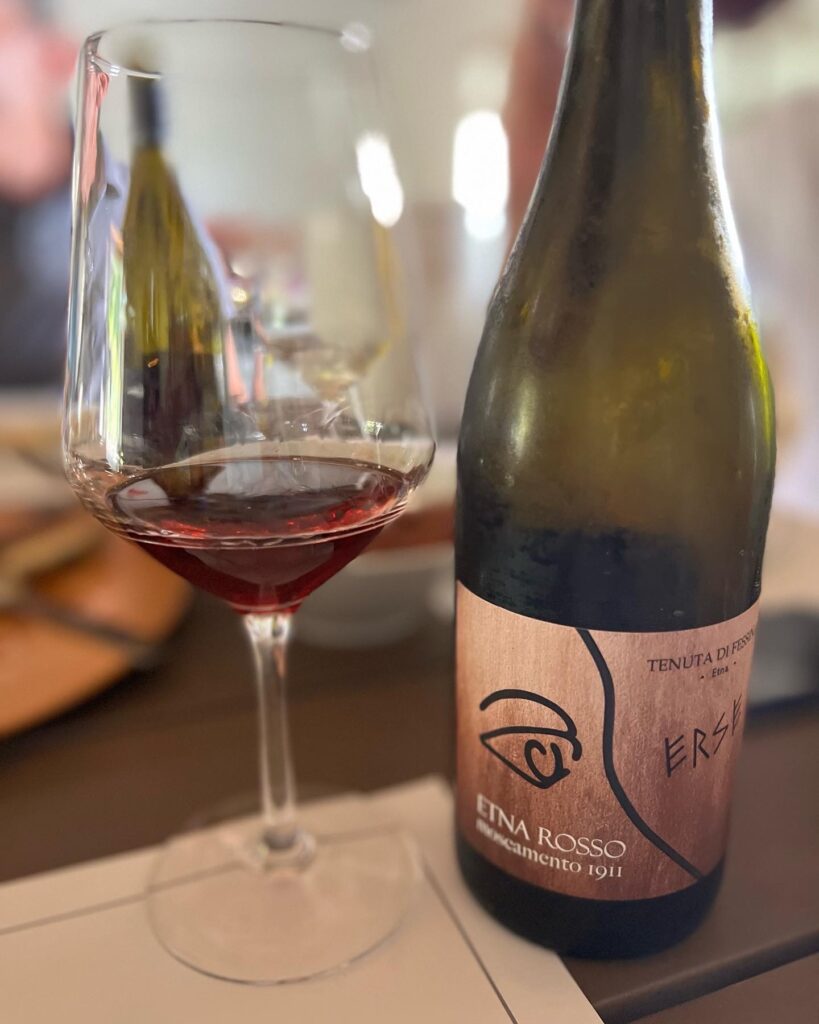 🥂🌸 Erse Etna Rosato D.O.C. Grape varieties: Nerello Mascalese, Nerello Cappuccio, a fresh pink with a well balanced acidity and structure. With flavors of black Cherry, red cherry, acacia flower and citrus.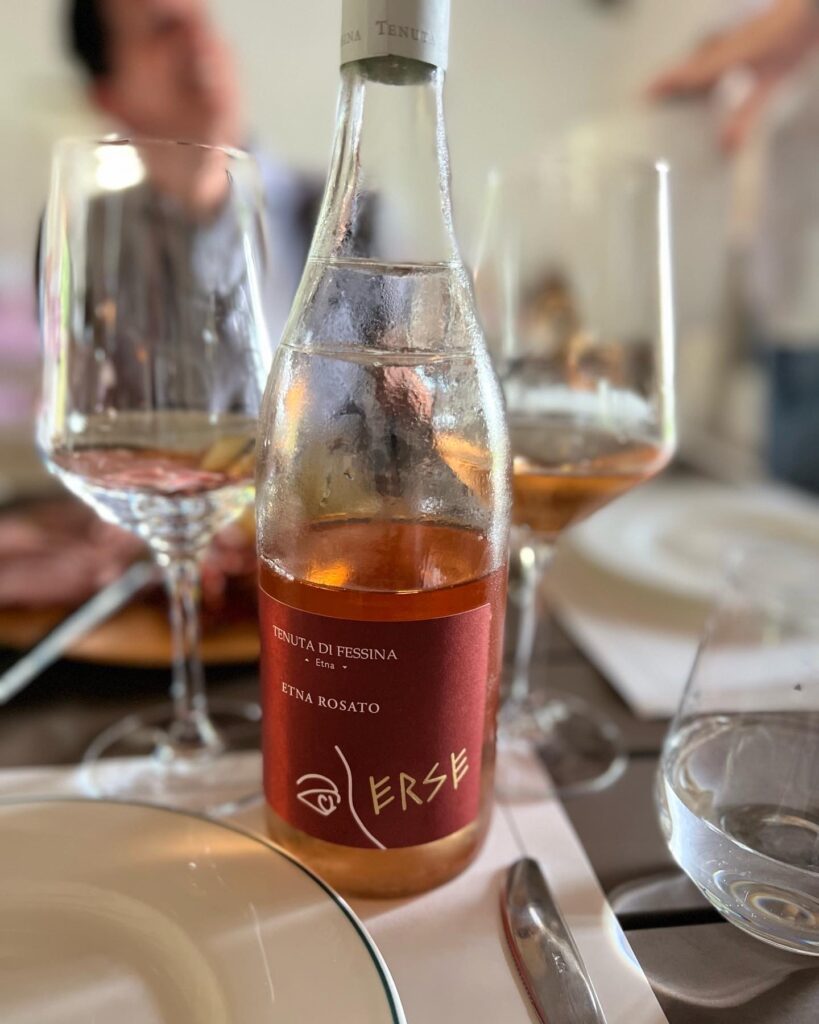 A' Puddara Etna Bianco D.O.C. A White wine made exclusively from Carricante grapes. This easy drinking wine has flavors of orange zest, tropical fruits with high acid and minerality.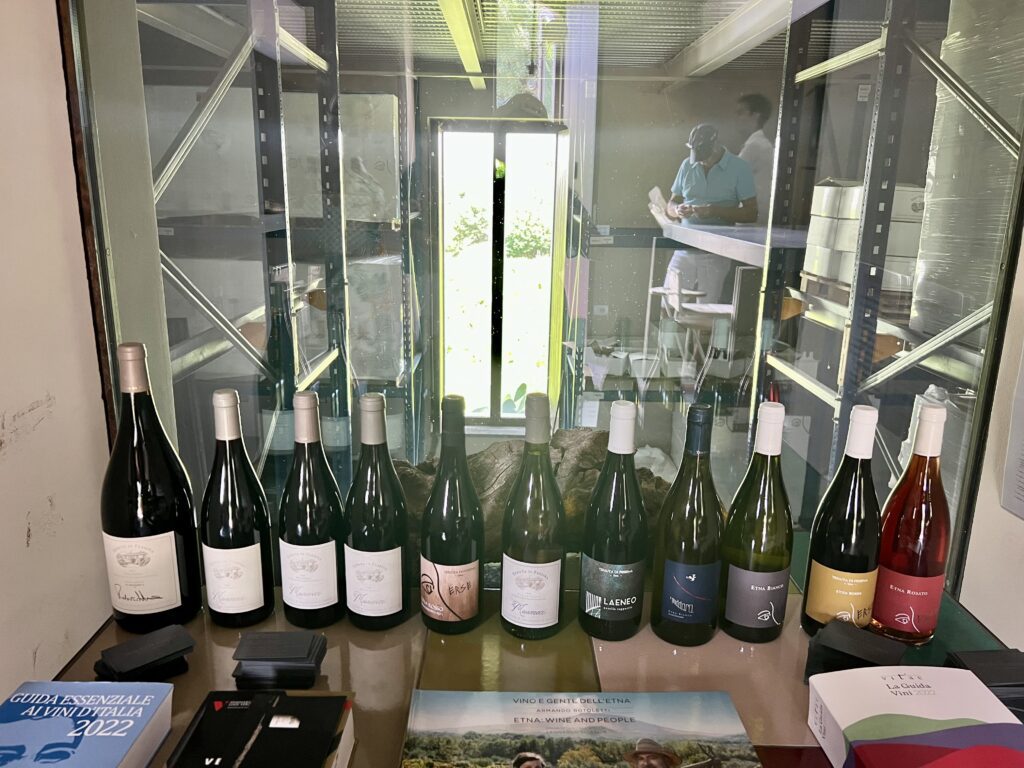 Il Musmeci Bianco Superiore- Etna Bianco D.O.C. Made from 100% Carricante grapes, a delicious wine with complexity of character. With a savory flavor of herbs, lemon, citrus zest and a bit of wax.
Il Musemeci Etna Rosso Superiore- Nerello Mascalese 100%, an earthy red with forest floor, red fruits, licorice, tobacco, rosemary, with a spicy quality of nutmeg, and a full round finish.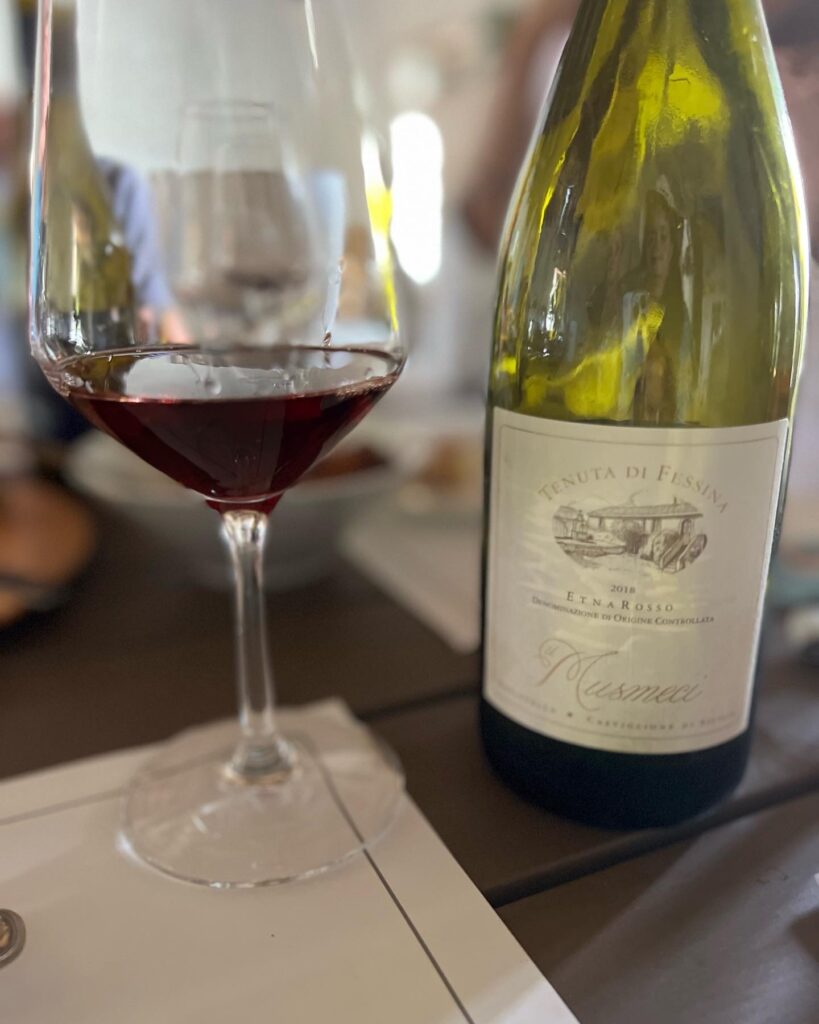 It was an unbelievably fabulous afternoon spent with Jacopo, who at only 32 years of age seems wise beyond his years, with a love and passion for his homeland of Sicily! The winery has a strong emphasis on hospitality, and this was on full display as we toured the winery, vineyards, and the old processing plant.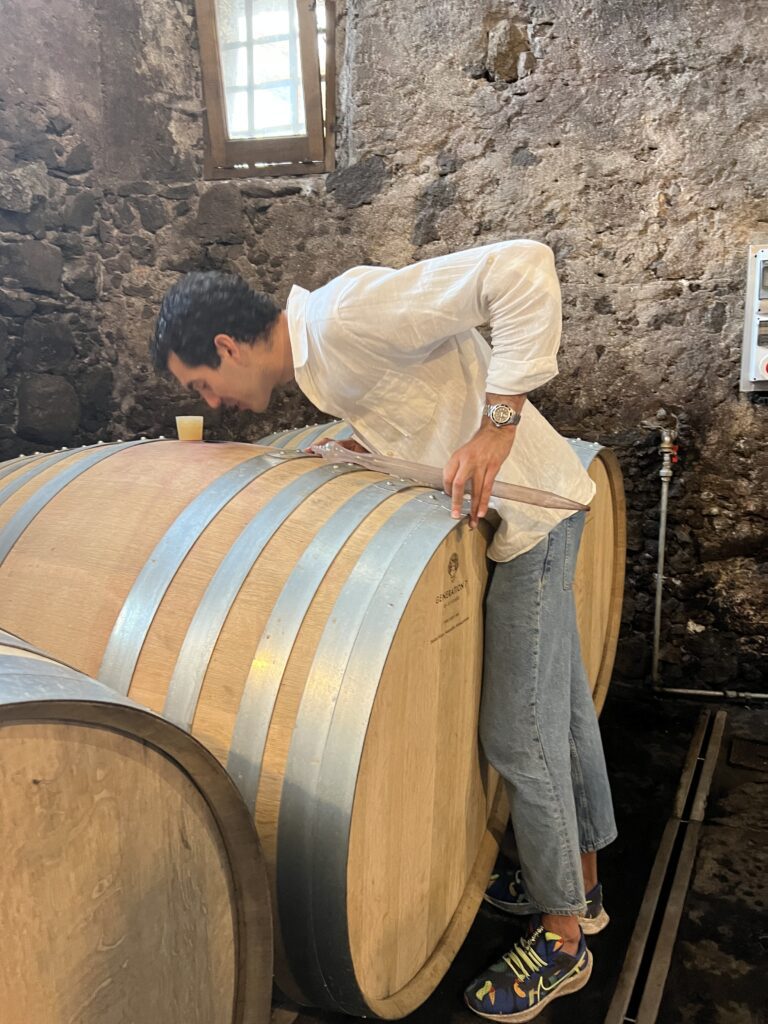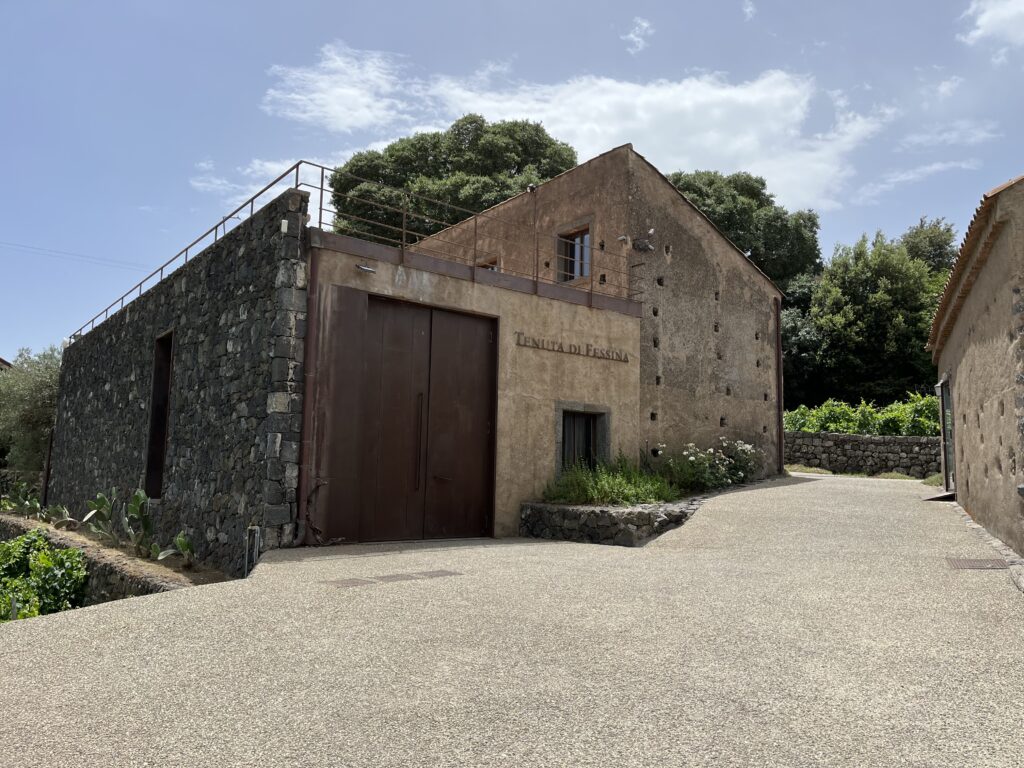 If you want to make a night of it, stay in their newly renovated seven room guest house, built inside a 17th century structure that is on the property, complete with kitchen, and the rate includes breakfast, and of course wines.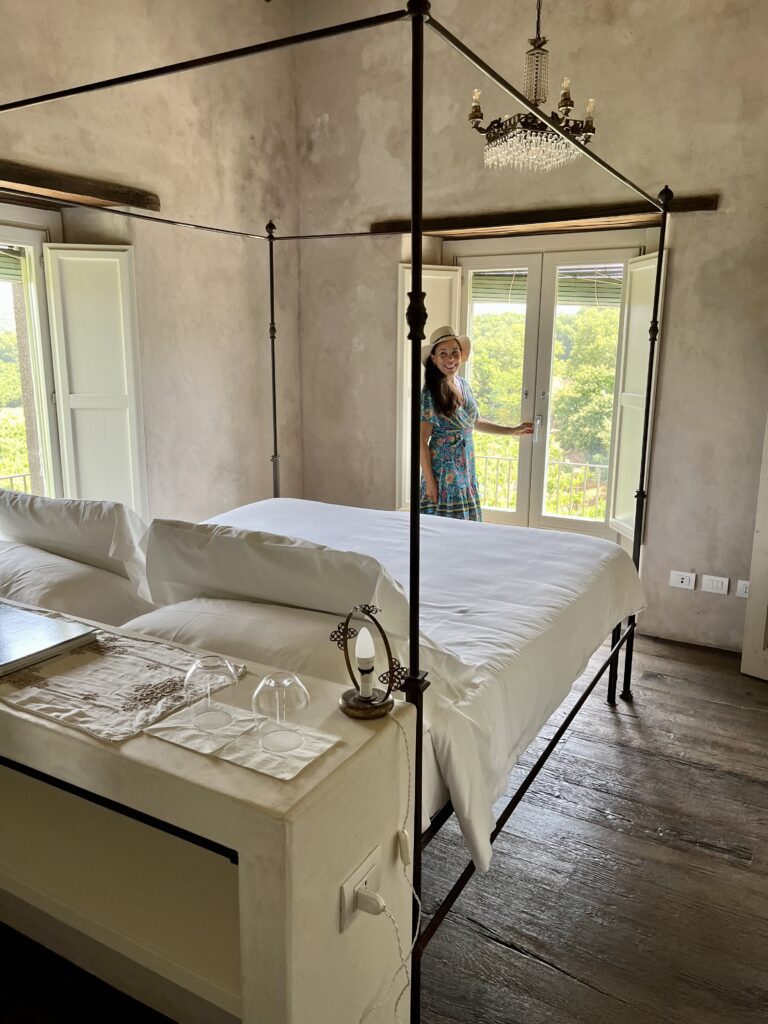 Save this post for your next wine travels and visit to Sicily. This first class winery is one of the most successful and recognizable cellars in the Etna region, and will always be a first stop when visiting Sicily.
https://www.tenutadifessina.com