Growing up in Southern California and Honolulu, wine and agriculture were important parts of Jamie Knee's personal experience. Later, after relocating to Miami, Jamie began to explore her new home and document that experience in her blog What is Up Miami. Many of her viewpoints are informed by her time in SoCal.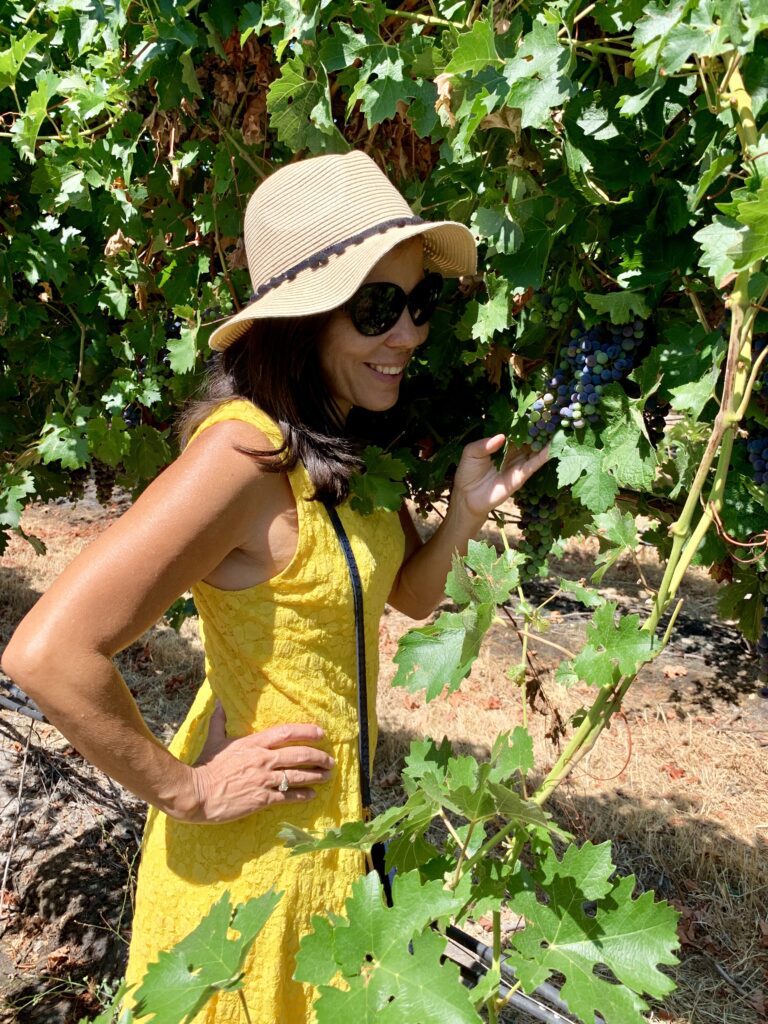 Jamie quickly discovered that food and wine were central to much of the city's diverse cultural landscape. In order to refine her understanding, Jamie attended and received WSET certifications in wine and spirits from the Florida Wine Academy and Certified Specialist of Wine from Society of Wine Educators.
This became the catalyst for her Petite Wine Traveler project and Jamie moved beyond the confines of her city and began to cover the larger world of wine. Today, Jamie Knee is an important influencer relative to all things "Miami" and is making inroads into wine and wine tourism opportunities. So we recently caught up with Jamie to find out a little more about her current projects and where she'll go from here.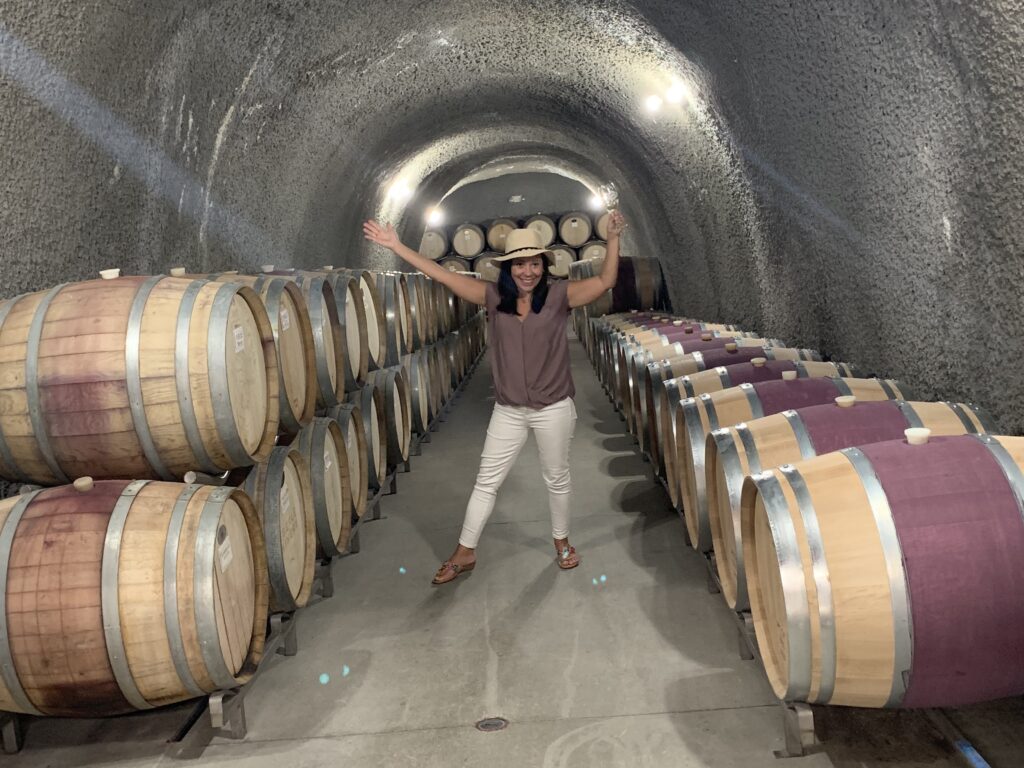 WTM: What was your primary motivation for writing about Miami?
Jamie: Miami is a hotbed of activity. There's always something happening and something new to explore. It's unlike most major cities in that we have a large Caribbean and South American cultural influence, as well as an upscale Urban scene, with New Yorkers making Miami their second home. Miami is a large sprawling city, but can feel small and intimate in its tiny pocket neighborhoods throughout the city; like Wynwood, Design District, Coconut Grove, South Beach and NoMi.
WTM: For someone unfamiliar with your work, how would you describe What is Up Miami?
Jamie: What is Up Miami is like immersing yourself into the Miami Lifestyle. If you were to visit Miami, or just want to feel as though you have visited Miami, What is Up Miami is the place to turn. If you want to know who is the newest celebrity Chef to call Miami home, what Swim Week predicts is going to be hot on South Beach next season, where to get an unusual glass of wine while lounging by an exotic pool-side setting, or want to find out what artist or event to check out during Art Basel, then What is Up Miami is the blog you'd turn to! I love to present all facets of Miami, from the glamorous side to the gritty, to local hangouts like a neighborhood Cuban Diner, which is a Miami specialty!
WTM: What is the single most important thing you think people should know about your city?
Jamie: I want people to know that Miami is more than just what you see in the movies. Miami has world-class museums, theater, architecture, and dining. And don't forget our gorgeous beaches that range from quiet and serene like Crandon Park or a full on party scene like South Beach.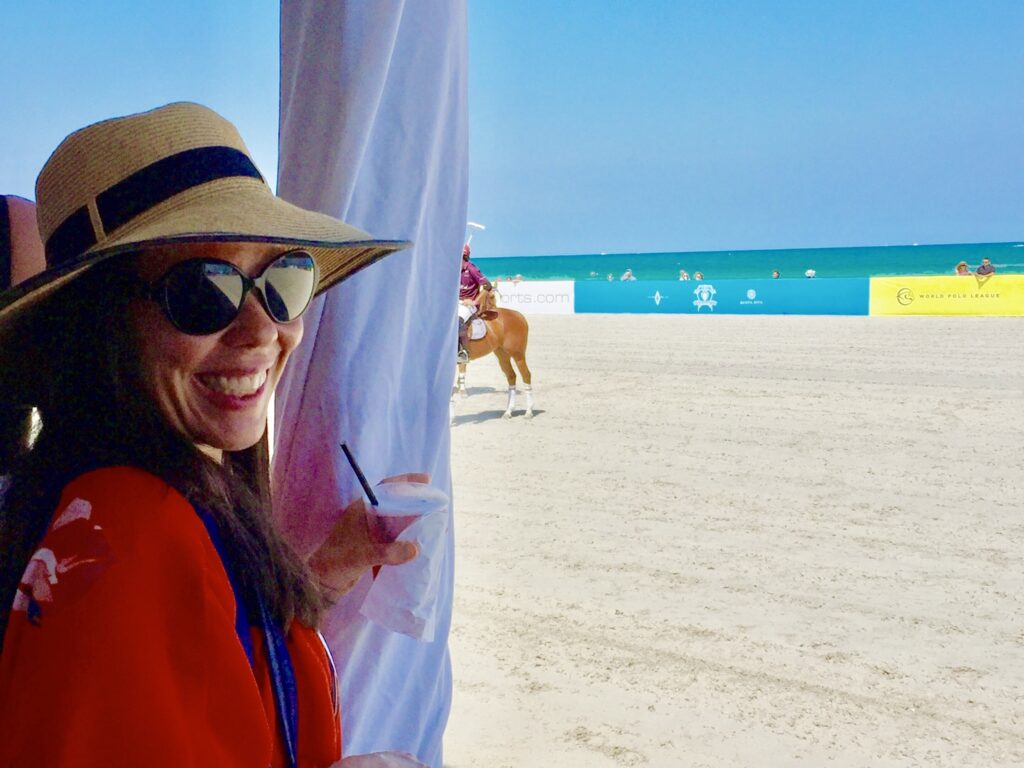 WTM: Can you tell us a little about Petite Wine Traveler?
Jamie: Petite Wine Traveler is my project that evolved from becoming obsessed with the world of wine. After covering many wine events, and being asked to join Les Dames d' Escoffier, a Women's Wine & Food Group, I decided to delve deeper and actually learn about the wines I was getting to enjoy. This has lead me down the path of Wine Influencer; getting multiple wine certifications, blogging & writing about wine, hosting wine educational events and working as a Wine Ambassador for several wine brands. My Petite Wine Traveler goes beyond Miami, and is about the wine and wine country that I encounter around the globe.
WTM: What is the current state of Miami's wine scene?
Jamie: I would say this is such an exciting time for the Miami wine scene. We have evolved from just a party city to one that is being taken seriously by the world. World-renowned Chef's are setting up outposts in Miami, and along with this comes world-class wines. They are bringing new exciting brands to pair with the Miami style cuisine. All of the top wine brands are clamoring for a presence in Miami. They are working hard to court consumers, get their wines known, and this is where someone like me as a wine influencer becomes invaluable.
WTM: Do you have a favorite local wine bar?
Jamie: There are so many fun places to grab a drink in Miami, but some of my faves include;
Cibo Wine Bar—A 2-story enoteca in the Miami Beach South of Fifth area, that's stocked with 3,500 bottles, and its all about Italian styles at their wine bar/restaurant.
La Centrale—In the Brickell area, on the 3rd level of their massive Italian food hall. The wine bar carries 450 wines, 20 of which are special bottles that explore Italy's numerous regions.
Wine Watch—This is not technically in Miami, but Fort Lauderdale. Yet, I have to include as they offer a truly unique experience set amongst thousands of bottles in a cave like atmosphere. It's part gourmet dining experience, part wine education and events. Guest wine makers, and sommeliers regularly host exclusive tastings, sharing their favorite wine pairings.
WTM: What is your favorite wine for a hot evening in Miami?
Jamie: Well, Miami is usually hot, with our average temps in the 80's. So I lean towards light and refreshing. I'm really into Rosé from Provence, or Albariño from the Rias Biaxas area of Spain, or a crisp Sparkling Riesling from Germany. But for those occasional cooler nights nothing beats a Grand Cru Beaujolais.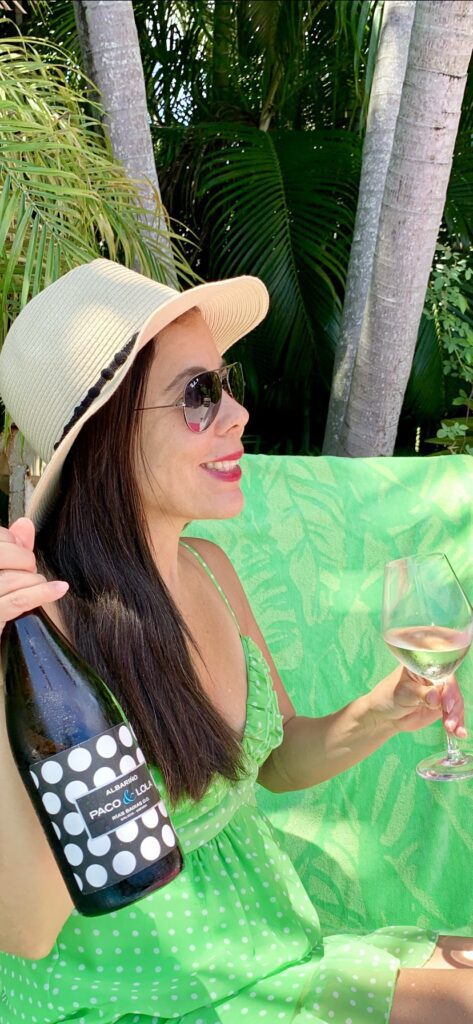 WTM: Do you see any other projects on your horizon?
Jamie: I will be getting my French Wine Scholar Certification and WSET Diploma, which I think will open more avenues for collaborating with wine brands. Ideally, I would love to travel the world tasting and writing about each varietal that I encounter.
WTM: Do you have any advice for people who might be considering a blog about their own city?
Jamie: Well for starters get out and explore. Play tourist in your own city. Find the out of the ordinary spots that could entice someone to visit your town. Sit in cafes; observe people and their customs. Talk to those who pass, ask about what they are doing. Be curious and jot it all down!
#whatisupmiami #petitewinetraveler #winetouristmagazine #winetourist #winetalk #winetravel