As a Miami Lifestyle Blogger and Foodie; We know what makes Miami special, and more importantly we know where to find it's good food! I'm here to tell about the best new Pokè this side of the Hawaiian Islands…It's Wynwood's newest hotspot Ooh Raw! Pokè and Juice Bar. Not only is the food fabulous, but this is going to be your new favorite hangout to chill with your friends.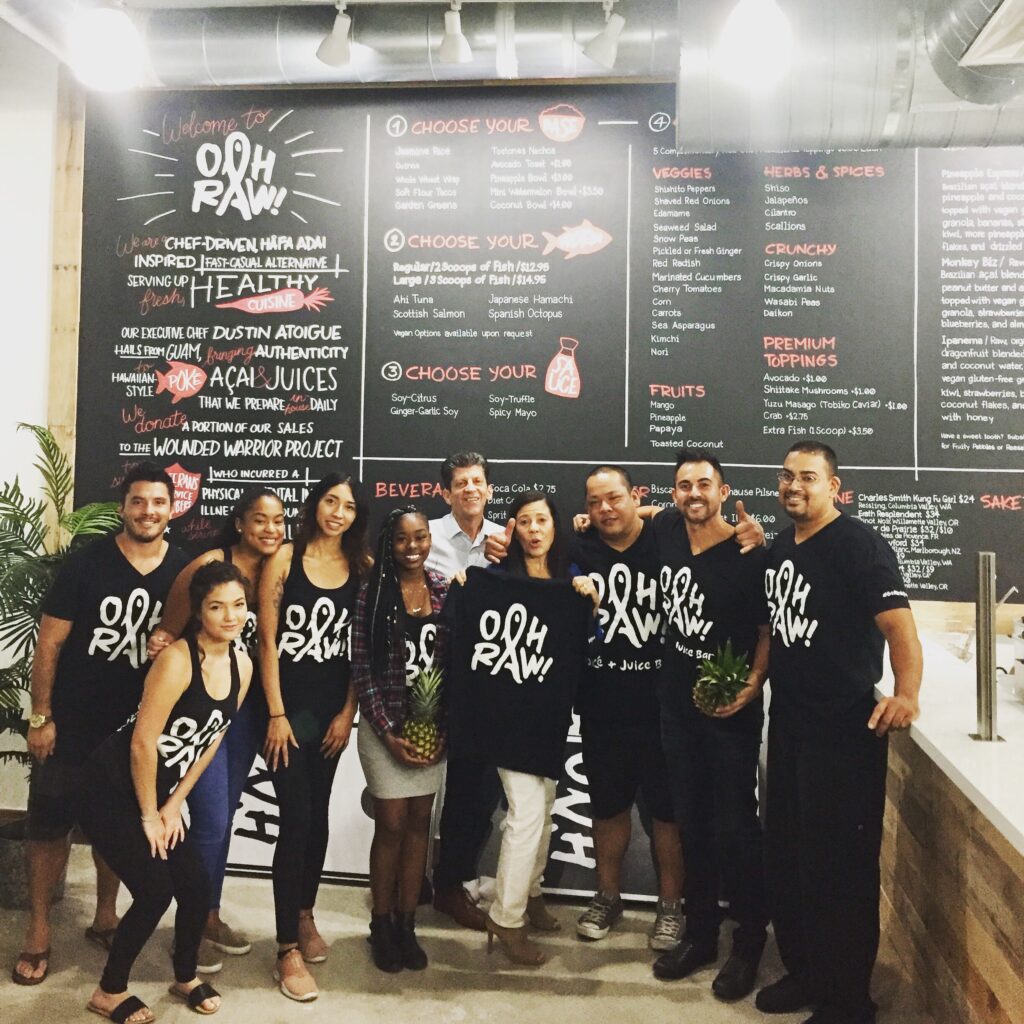 Ooh Raw! Pokè and Juice Bar run by Chef Dustin Atoigue, reigning Champ of Battle of the Shrimp Competition and his business partner Michael has to be my new favorite Miami go to spot.
(WIUM) We first tasted your Pokè bowl last year at the SoBe Seafood Festival and immediately fell in love, and have been anticipating your opening for the last year. What makes your Pokè head and shoulders above the rest?
(Ooh Raw! Dustin) Well as a Pacific Islander I grew up making Pokè, helping my grandmother in the kitchen. Then I was trained by Hawaiian Chef Sam Choy, where I would make hundred of pounds seafood in the traditional Hawaiian style. I make mine with Hawaiian seaweed, which is not used here in Miami, and in an authentic Hawaiian style.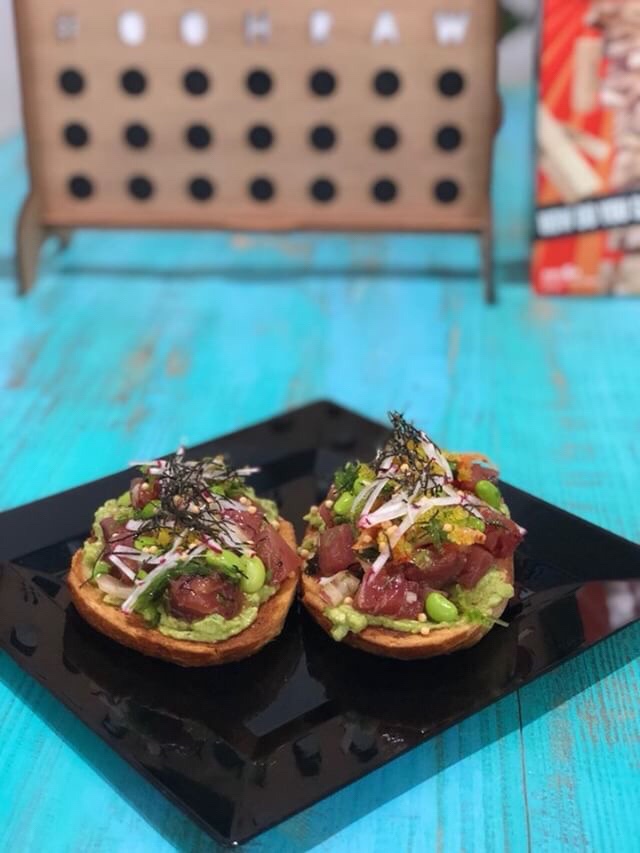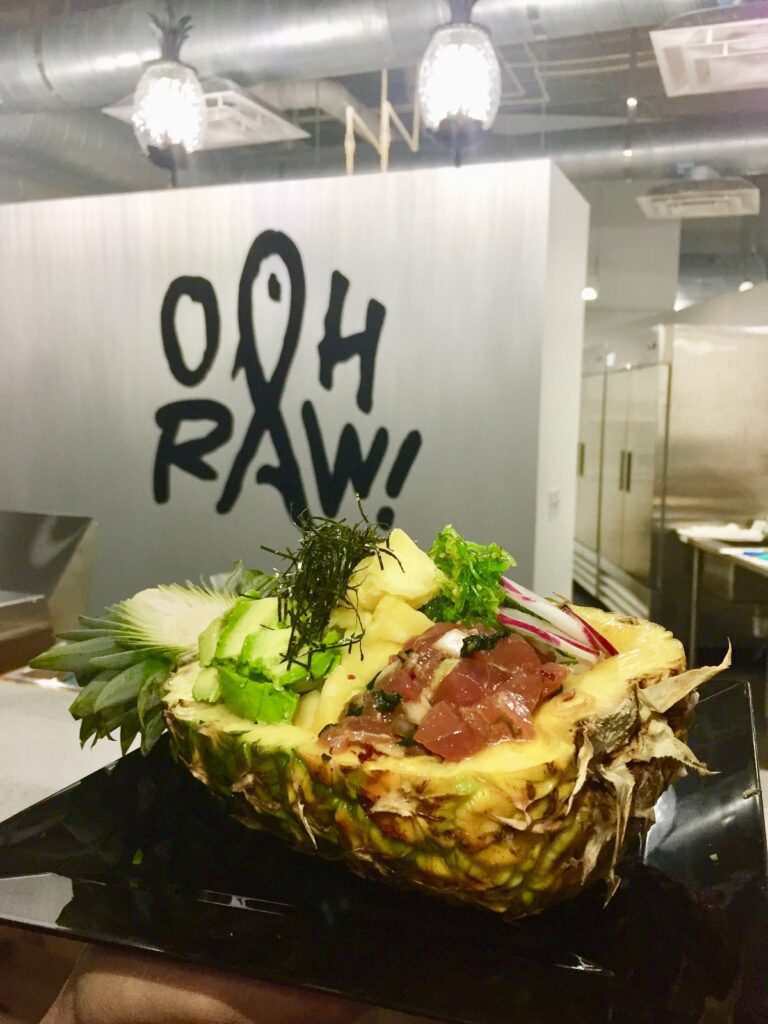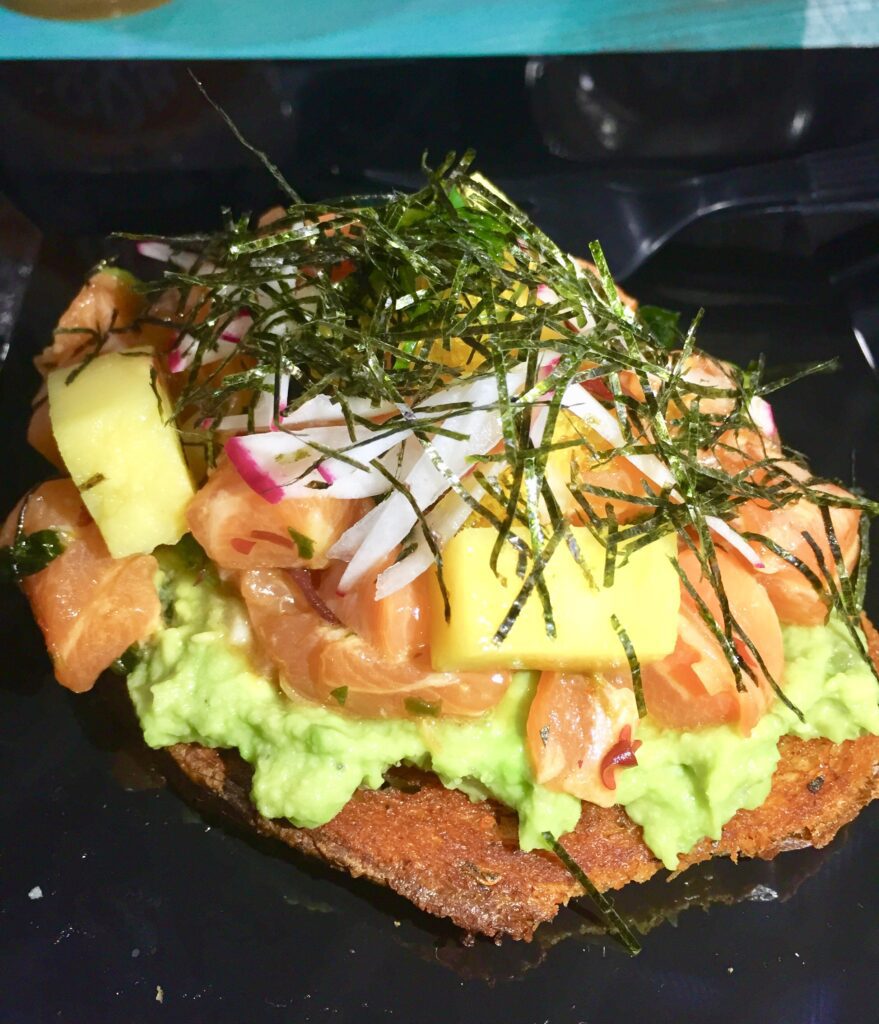 (WIUM) How did you make your way to Miami from the Pacific Islands?
(Ooh Raw! Dustin) I first started in Hawaii and then worked in Los Angeles and Las Vegas for a while. In Miami I worked at the Delano, and then I was offered a job as a Head Chef at the Mondrian.
(Ooh Raw! Michael) I tasted Chef Dustin's Pokè at the Mondrian and approached him about going into business together. Coming from I recognized this was something unique. It was the best Pokè I had tasted in Miami, and nobody else was doing anything like it.
(WIUM) You have made your new restaurant a fun tropical vibe. The atmosphere is one where people will want to just hang out, and it seems that a lot of thought went into your design and menu.
(Ooh Raw! Micheal) Yes, our menu was tasted and tested by family and friends for the last year. We want our restaurant to be a reasonable priced place where you can have fun, hang out on Saturday night and grab a Pokè bowl and a beer. Or come in on Sunday for brunch of Salmon avocado toast and Rosè with the family.
(WIUM) We see you talk about the Ooh Raw! Experience, what exactly does that mean?
(Ooh Raw! Chef Dustin) Ooh Raw! Is a Chef-Driven Hafa Adai (a saying like Aloha) inspired casual dining alternative. But we also provide innovative healthy and authentic Hawaiian style Pokè, fun brunch alternatives, tropical protein packed smoothies and juices. Everything is prepared fresh daily in house.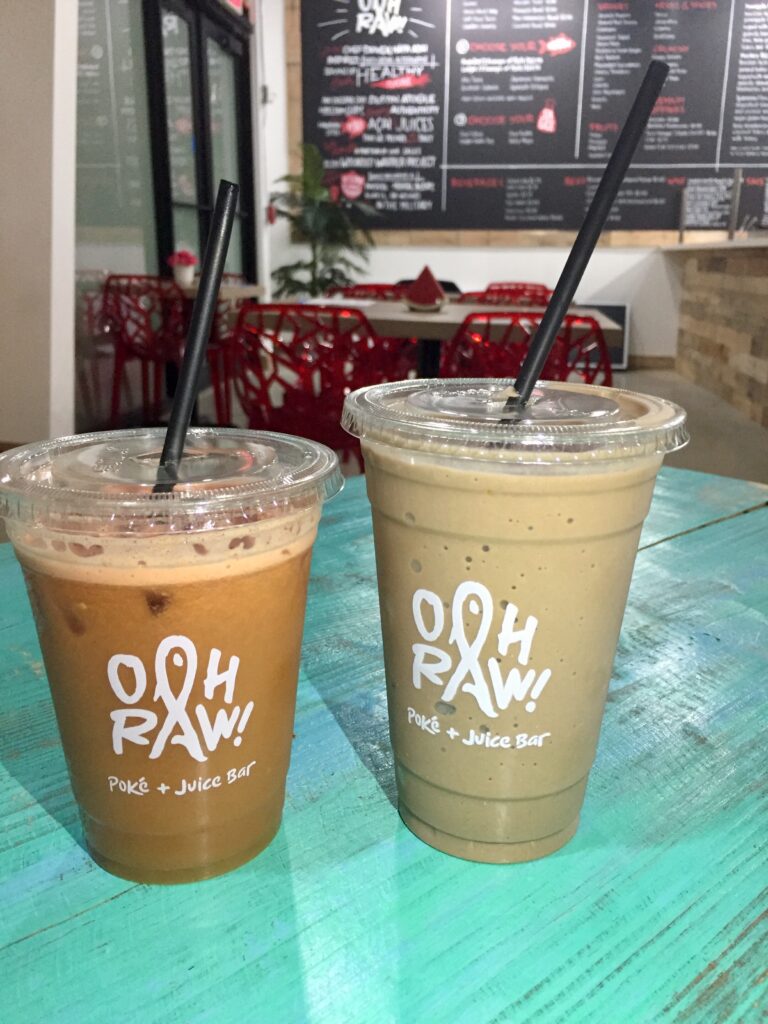 (WIUM) The most important question is when will you be opening?
(Ooh Raw!) We will have a grand opening very soon, and we will also see you at the SoBe Seafood Festival in October.