By, Jamie Knee
Published: August 16, 20023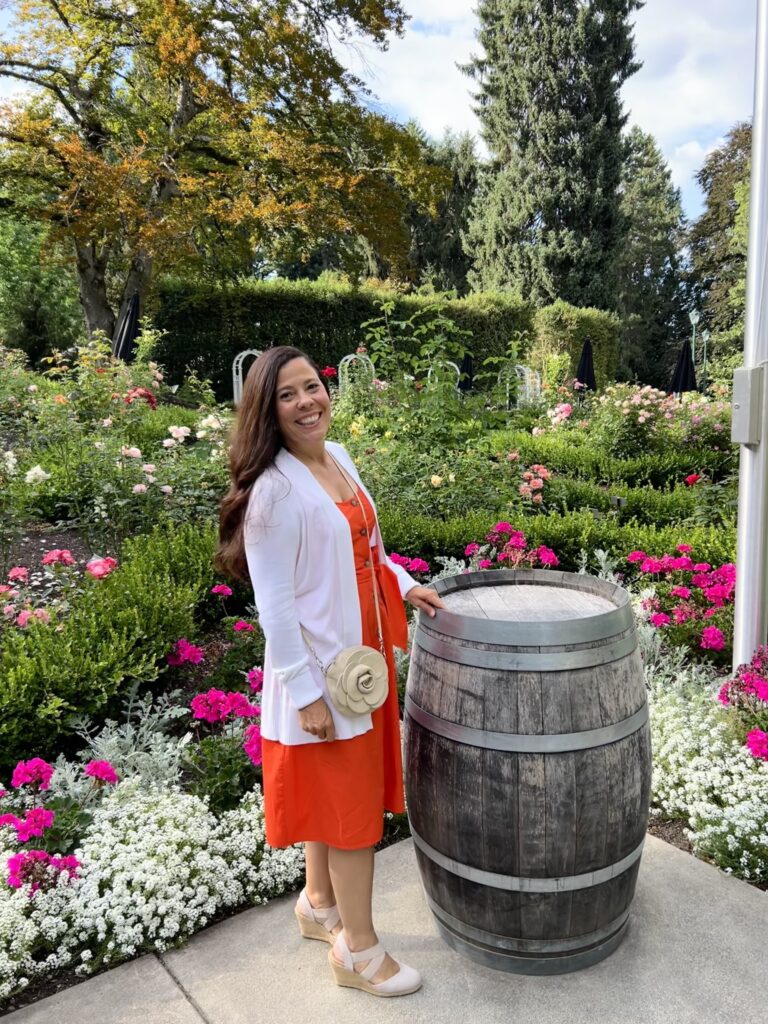 Nestled in the heart of the Pacific Northwest, Washington Wine Country beckons with its enchanting vineyards, world-class wines, and a spirit of camaraderie that captures hearts. My recent visit to this remarkable region was a captivating voyage of flavors, stories, and connections. From the serene Willows Lodge to the bustling streets of Seattle, the journey was a celebration of all that makes Washington's wine culture truly exceptional.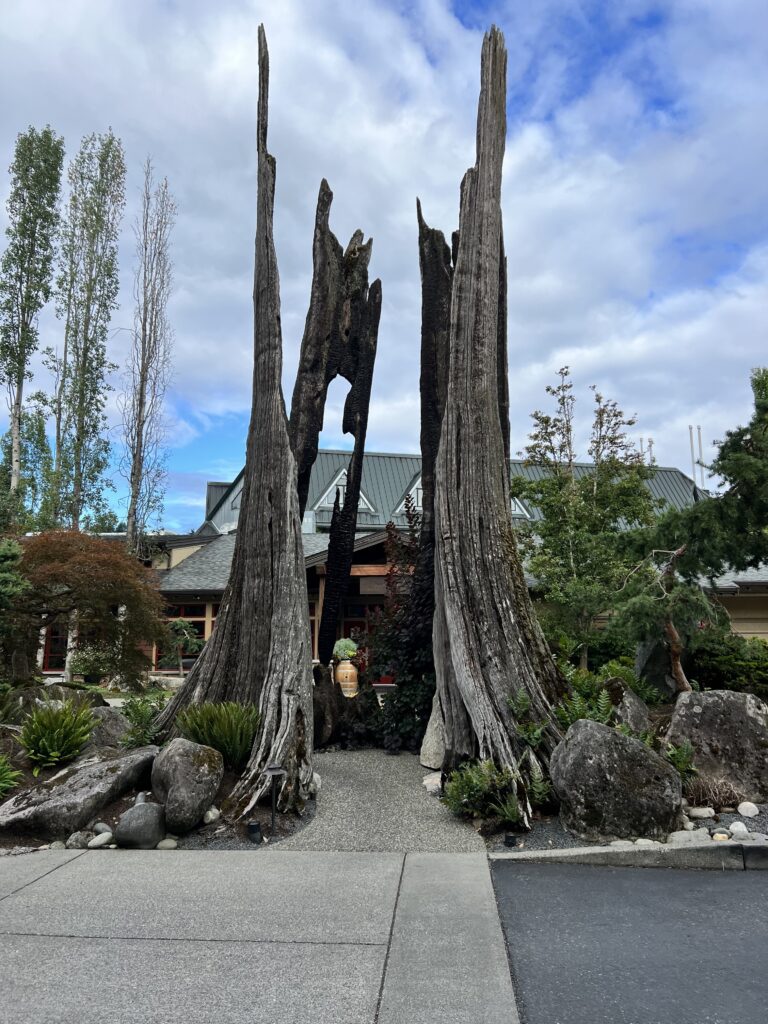 Willows Lodge: A Tranquil Haven
The journey commenced at Willows Lodge in Woodinville, WA, a charming spa resort embraced by picturesque landscapes. The luxurious comfort of the accommodations and the serenity of the surroundings instantly set the tone for an unforgettable experience. A restful night's sleep in the cozy beds rejuvenated my spirit, preparing me for the days of discovery ahead.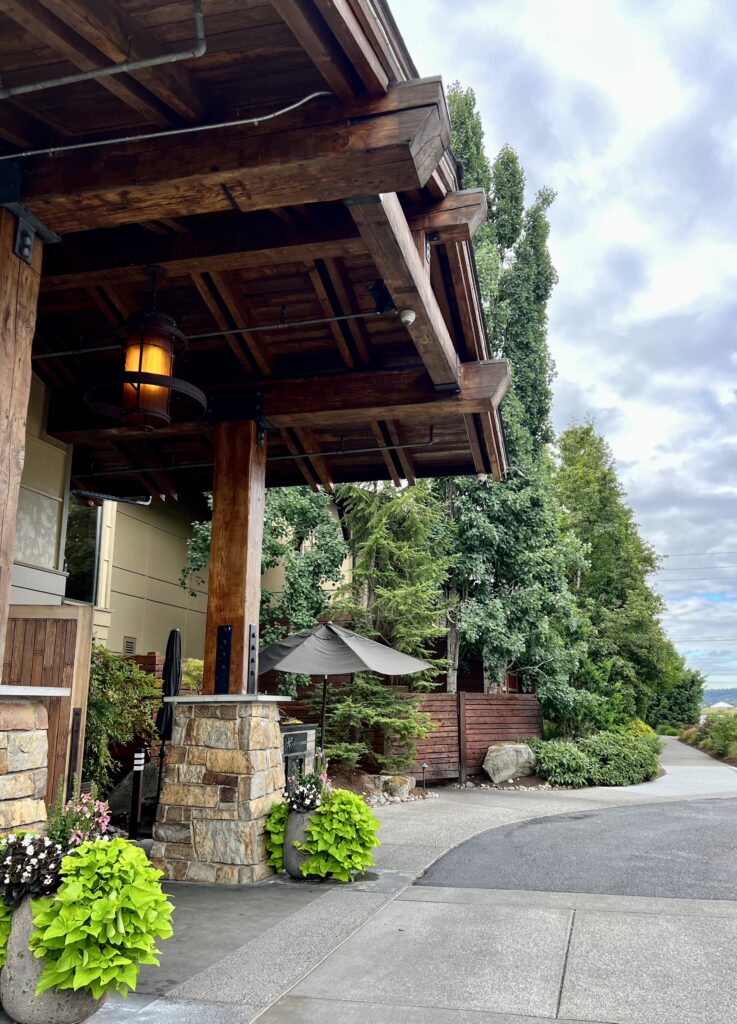 A Day in Wine Alley District
The exploration officially began on Thursday with a morning that promised insights into Woodinville's winemaking legacy. Woodinville Wine Country's executive director, Adam Acampora, shared captivating tales that unveiled the region's rich history. Following this, a visit to Rocky Pond Estate Winery transported me into a world of flavors and craftsmanship. Each sip reflected the winery's dedication to excellence.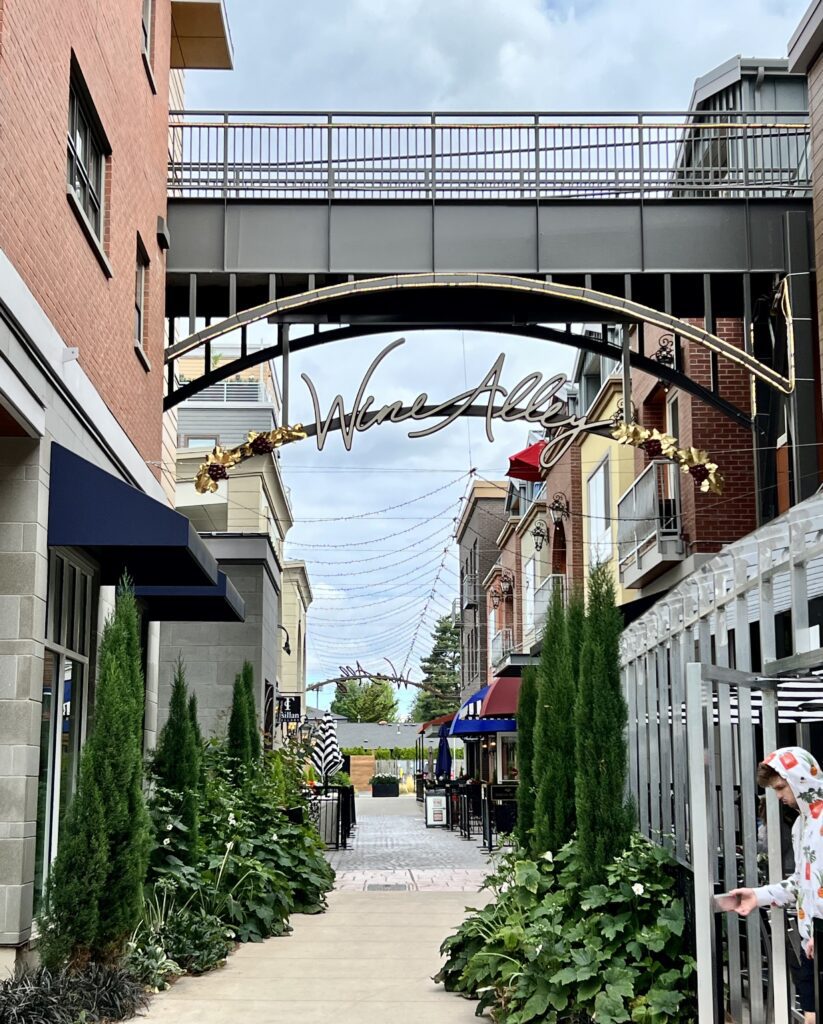 An unexpected delight awaited at Bayernmoor Cellars, where wine met ice cream in harmonious fusion. One of the innovative dishes included Pinot Noir paired with Hibiscus ice cream, was a revelation that showcased the region's creative spirit. The journey continued at EFESTE, where a tour and wine & pizza experience introduced me to state-of-the-art concrete barrels and an Italian winemaking family whose passion resonated in every sip.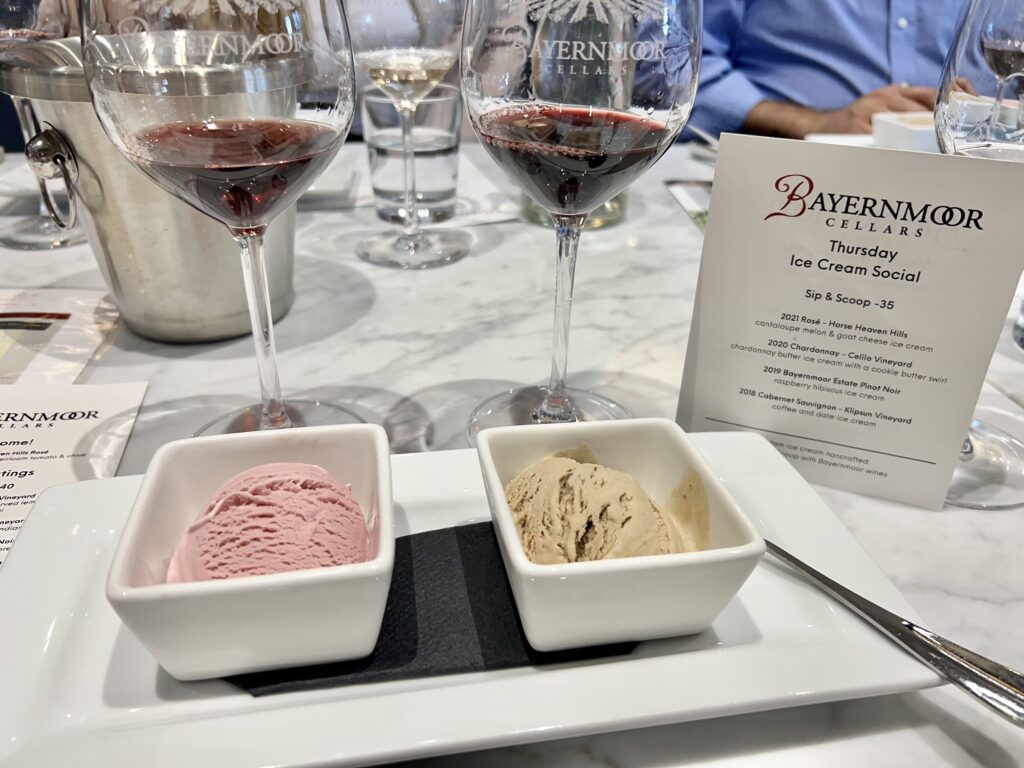 The evening was a crescendo with the Auction of Washington Wines TOAST! event at the magnificent Chateau Ste. Michelle. Amidst the clinking glasses and vivacious atmosphere, the spirit of giving merged seamlessly with the celebration of exceptional wines, and honoring those who make a difference in the industry.
Hollywood District + Warehouse District: A Day of Exploration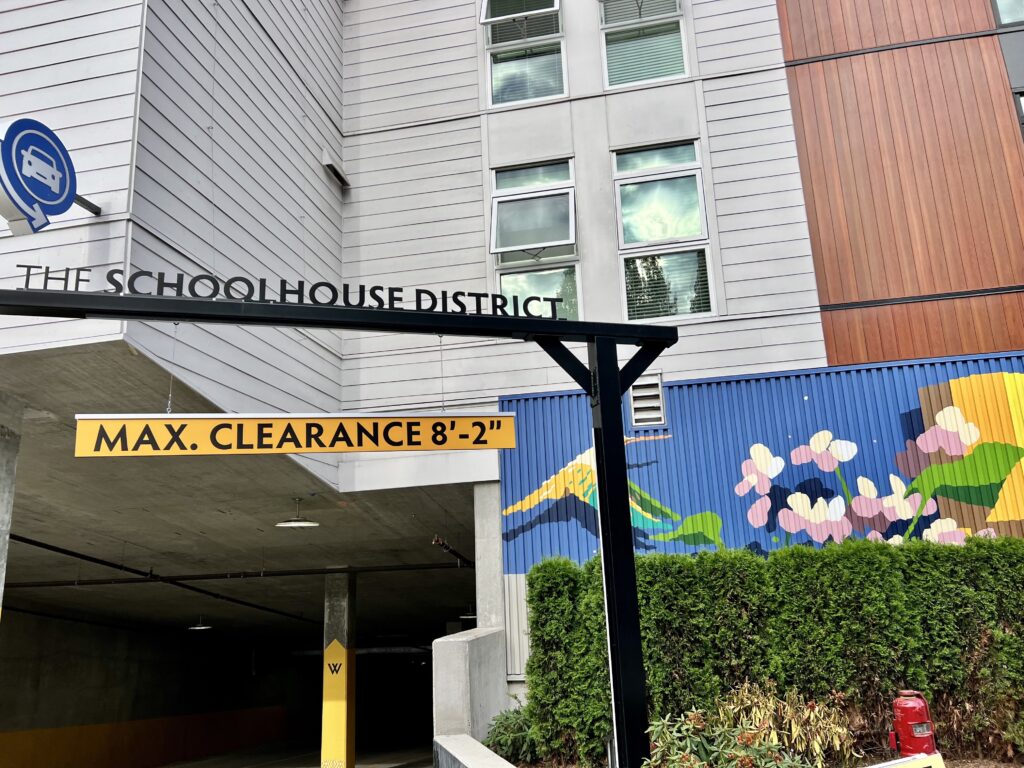 Friday's agenda led to the Hollywood District and Warehouse District, where new discoveries beckoned. The day began with a rendezvous with Marty Clubb, the visionary behind L'Ecole No. 41, recipient of the 'Award of Distinction'. His winery, a testament to his unwavering commitment, was a tapestry of history and innovation.
Washington Bubbles were flowing at the McQueen Champagne Bar, adding an effervescent touch to the journey, and bubbles by Tirriddis highlighted the state's prowess in producing sparkling wines. At W.T VINTNERS, Jeff Lindsay-Thorsen introduced me to his Gorgiste wines, crafted with expertise from the Columbia Gorge area.
A farm-to-table Iconic Farm Lunch at Matthews Winery allowed me to indulge in culinary masterpieces while sharing stories with the winemaking team. The Matthew's wines, and winemakers plus special guest winemaker Devyani Gupta from Valdemar Estates, offered a glimpse into the region's rich terroir.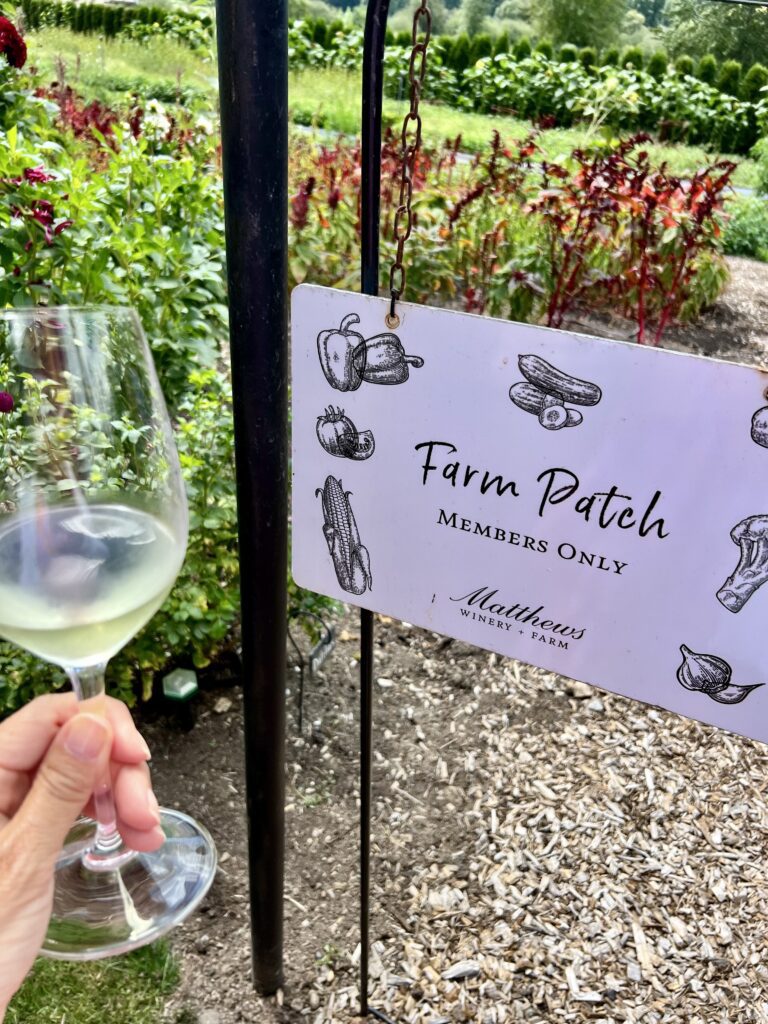 The Warehouse District Happy Hour at Two Vintners, hosted by winemaker Morgan Lee, showcased innovation, and special guest Winemakers from Pomum and ORR Wines joined in the celebration.
The day culminated in the Auction of Washington Wines Winemaker Picnic and Barrel Auction—a lively affair offering unique cases, wines from 100 wineries, and delectable picnic bites. Followed by an exquisite dinner at the Barking Frog, with Mark Ryan of Mark Ryan Wines, Winemaker Charlie Hoppes of Fidelitas Winery, and Master Sommelier Tyler Alden.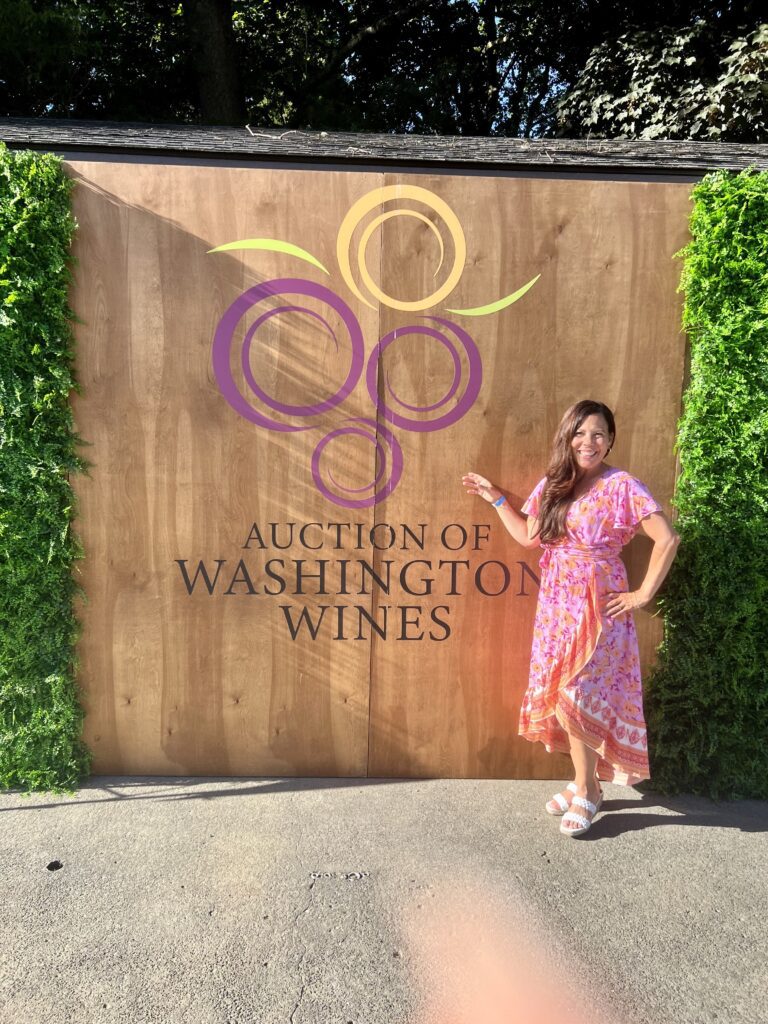 Saturday: Embracing Urban Elegance
The week's final leg led to Seattle, an urban setting with its own allure. Cairdeas Winery welcomed me with a tasting that showcased their specialization in Rhône Varieties. The Nellie Mae wine, a blend of Viognier & Rousanne, was a standout, capturing the essence of family heritage.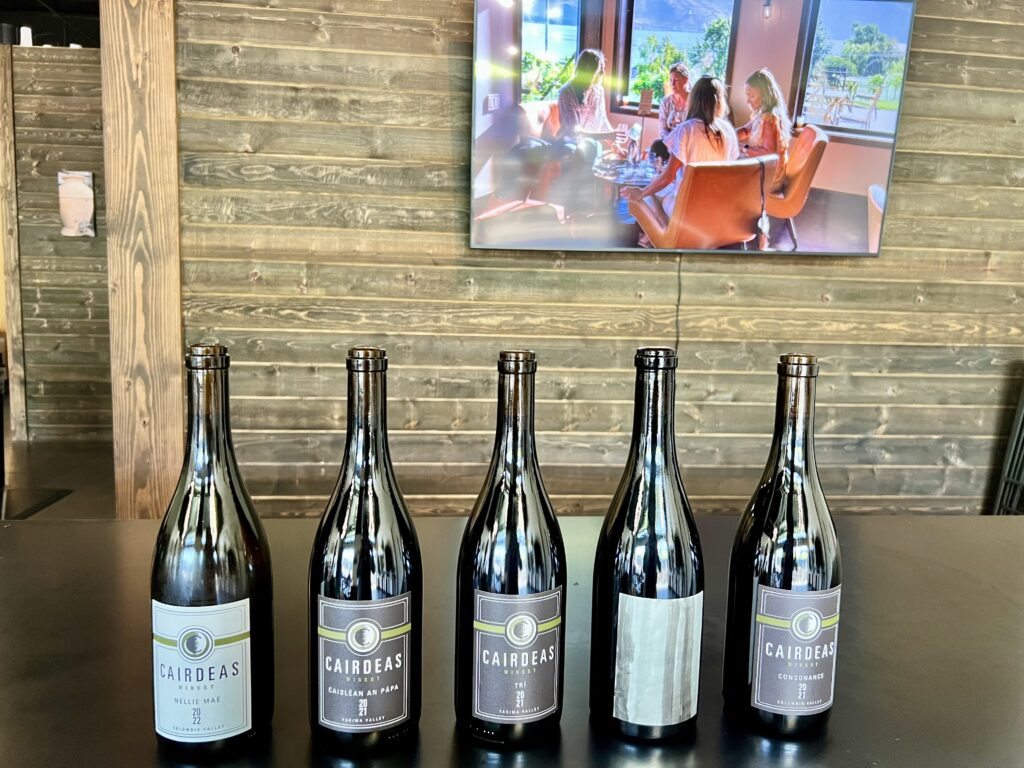 A visit to LATTA Wines introduced me to winemaker Andrew Latta and a barrel tasting that unveiled the artistry within each sip. Lunch and Tasting with Long Shadows offered a glimpse into wines created with the expertise of co-winemakers from around the world, a testament to their pedigree.
Lunch was hosted by Longshadow Winery Winemaker Gilles Nicault and Co-Owner Ryan Shoup. Delicious pizza was paired with Longshadow wines, which bear the influence of world reknowned co-winemakers from around the world.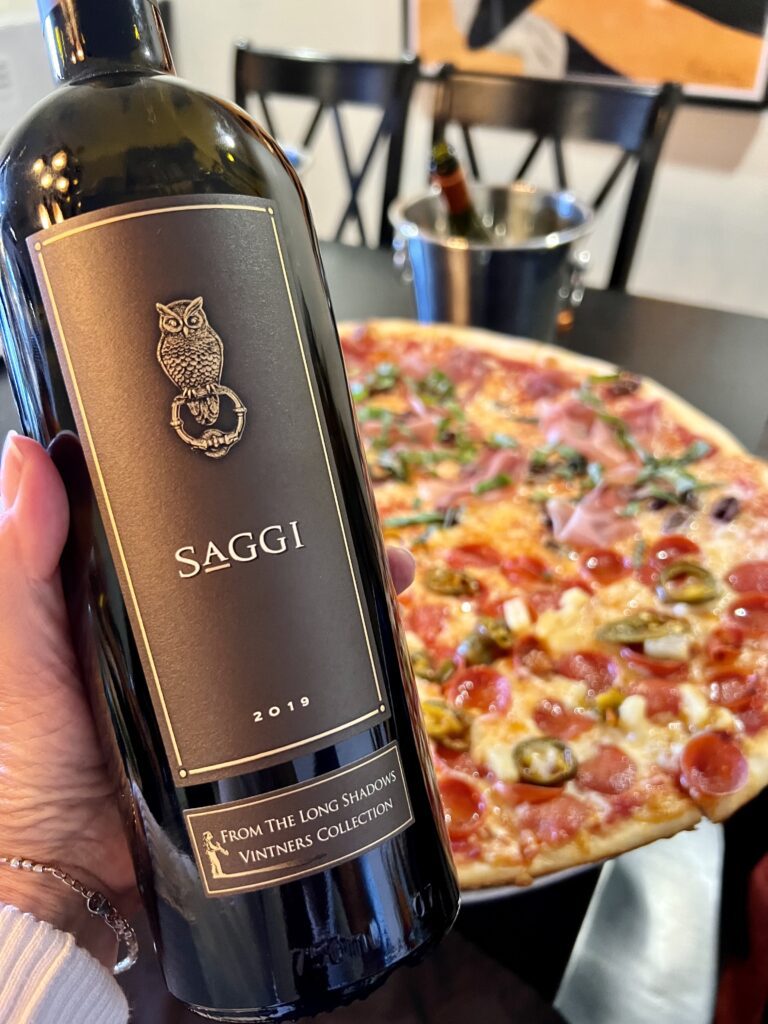 A Grand Finale: Celebration and Charity
The journey culminated in the Auction of Washington Wines 36th Anniversary GALA—an opulent affair that paired fabulous wines with a sumptuous dinner. Yet, it was the generosity that shone, as the gala raised a staggering $4 million for the Seattle Children's Hospital. Even Twin Peaks and Sex & The City Actor Kyle Mac Lachalan, got in on the giving, Kyle also happens to own local winery Pursued by Bear. Followed by Disco dancing under the stars, which added an exuberant note to the evening.
A Tapestry of Unity and Excellence
What left an indelible mark was the spirit of unity and collaboration that enveloped the region. Winemakers, families, and communities came together with a shared goal—the elevation of Washington Wines. This camaraderie, coupled with exceptional wines, painted a vivid portrait of Washington Wine Country. The journey revealed a tapestry woven with passion, history, and innovation, making it an experience to be cherished. If Washington Wines weren't on your list, they should be now—an exploration that promises not just wine, but a deep connection to a remarkable community united by a shared love for the vine.