When most people think of Miami's South Beach they conjure up images of a tropical party paradise; complete with fruity cocktails, delicious Caribbean cuisine, fun lively gatherings, beautiful people, gorgeous Art Deco architecture and Miami's celebrity residents!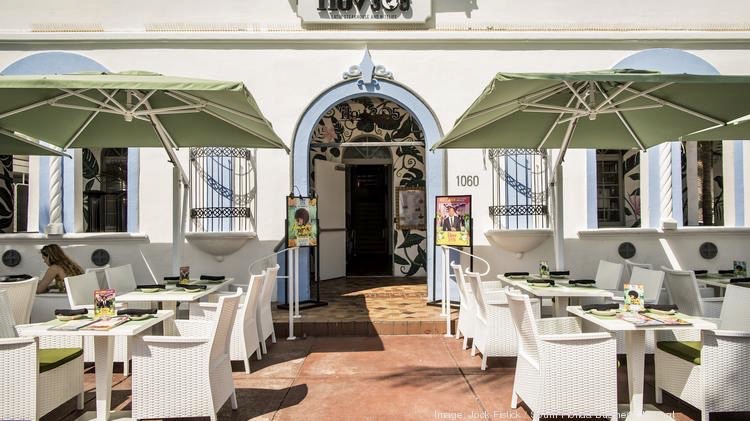 Well one of 305's top celebrities Mr. World Wide Pitbull has taken everything you could imagine and combined it all into one larger than life new Miami Hot Spot called i Love 305! Now I know what you may be thinking, sounds like a tourist spot, and yes you would be right! Tourists flock to this Ocean Drive address to sit outside, people watch and immerse themselves in the South Beach party, while sipping over the top, over sized cocktails and for the restaurants after hours nightclub party scene.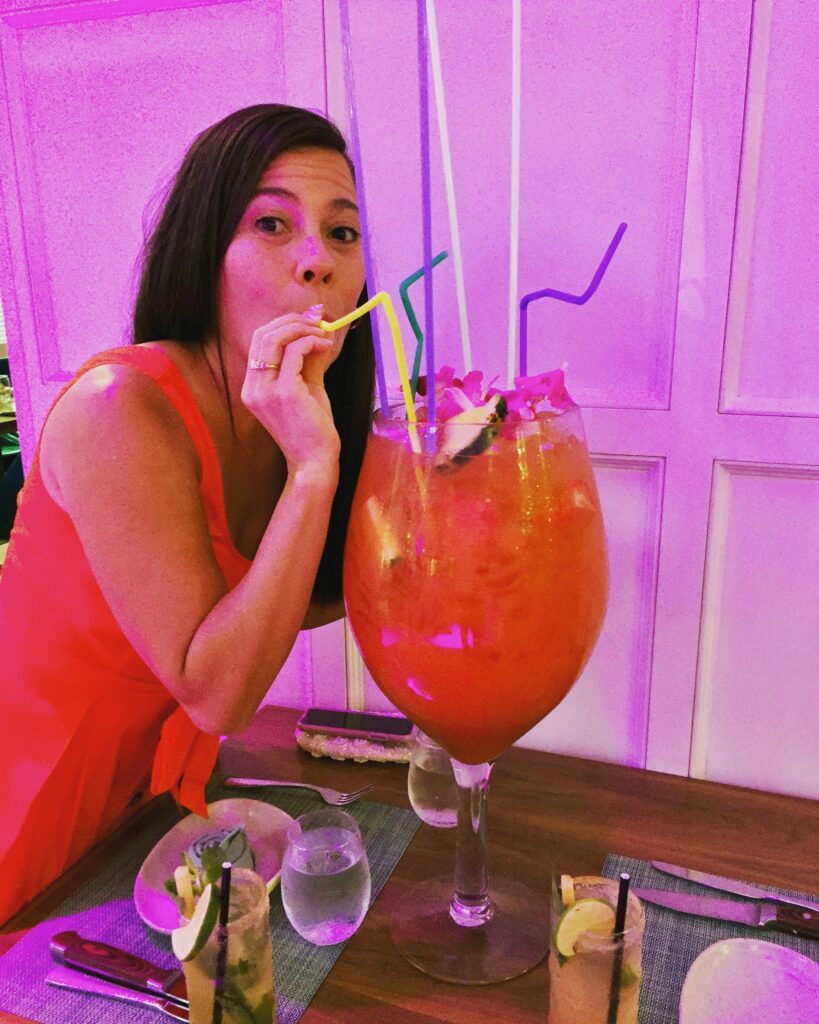 But for those looking for a respite from the beach scene, once you walk inside and see the gorgeous design, with chandeliers, floral ceilings and taste the unique approach to Cuban Miami Cuisine, you can see why locals have embraced this new delicious eatery!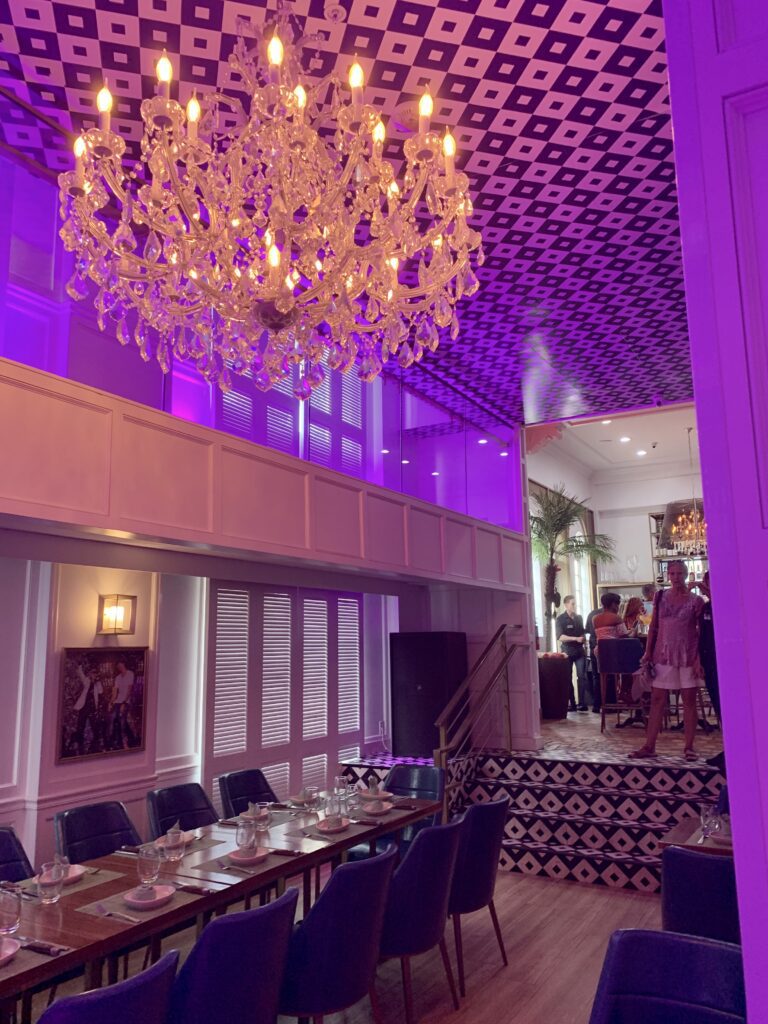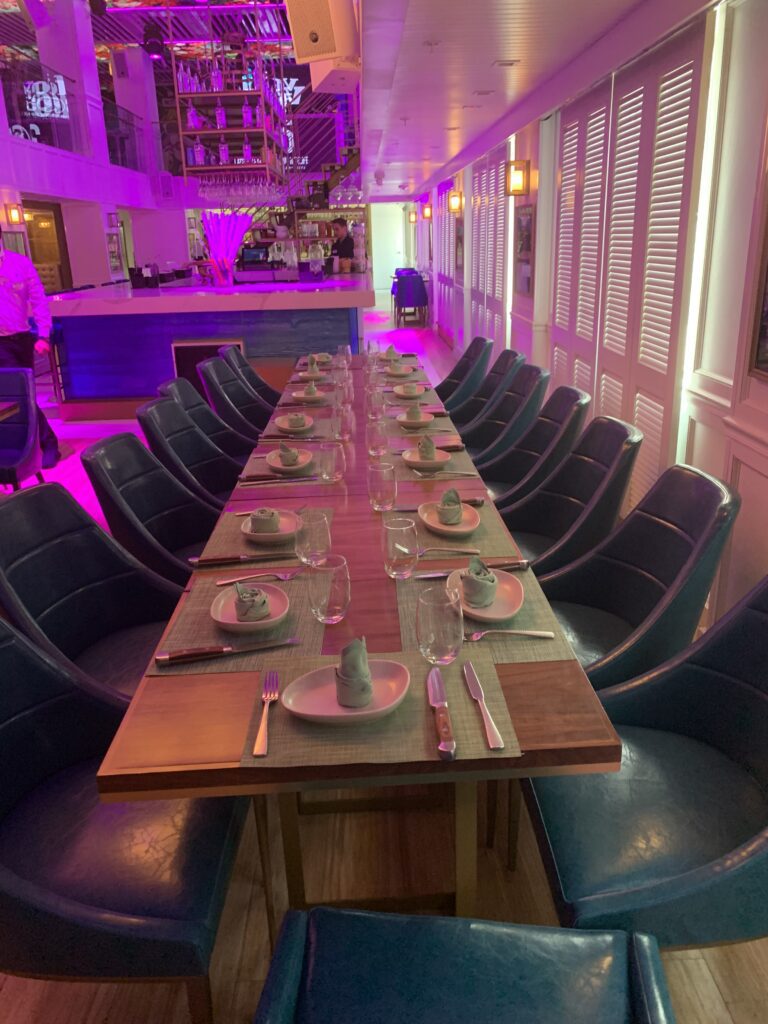 I enjoyed the appetizer plate of baked Lobster & Corn Empanadas, lightly fried Caribbean Style Onion Rings, and Crab Cakes, chocked full of juicy large pieces of sweet mouth watering crab, all served with flavorful Cuban Caribbean sauces. I loved that none of the appetizers were overly salty, greasy or heavily fried, everything was cooked with a perfect light touch! The Branzino Ceviche was flavorful with lime citrus sauce, and just about melted in my mouth! And the Parmesan Kale salad was fresh and crisp with just enough crunchy topping, it's exactly what a kale salad should strive to be!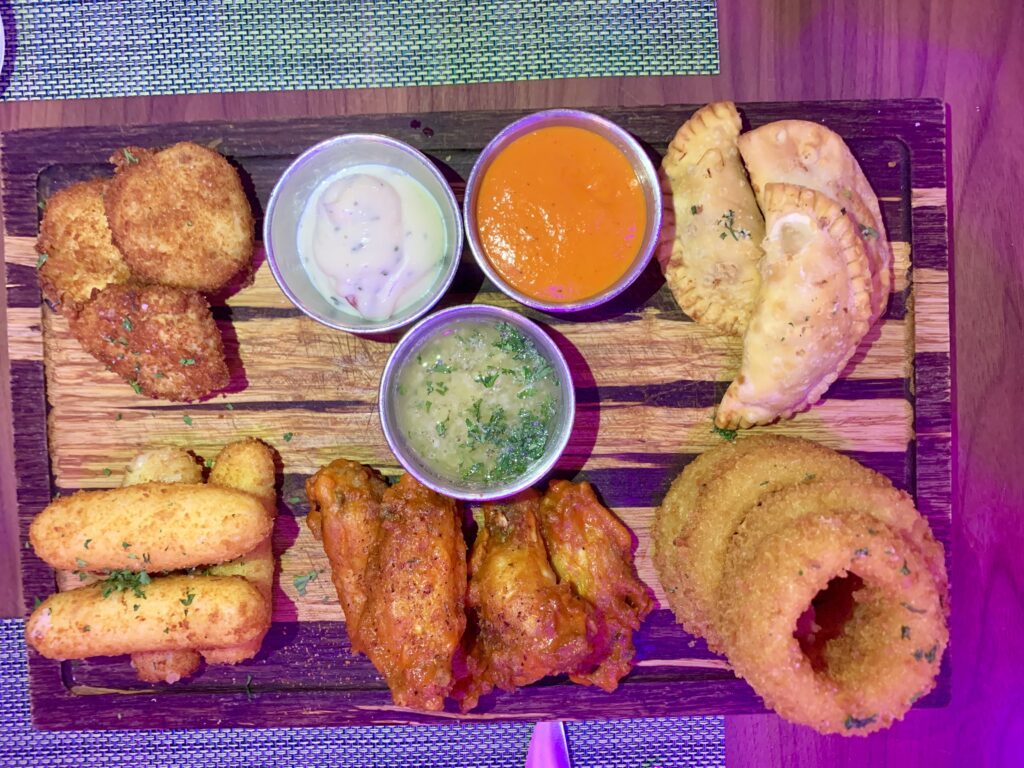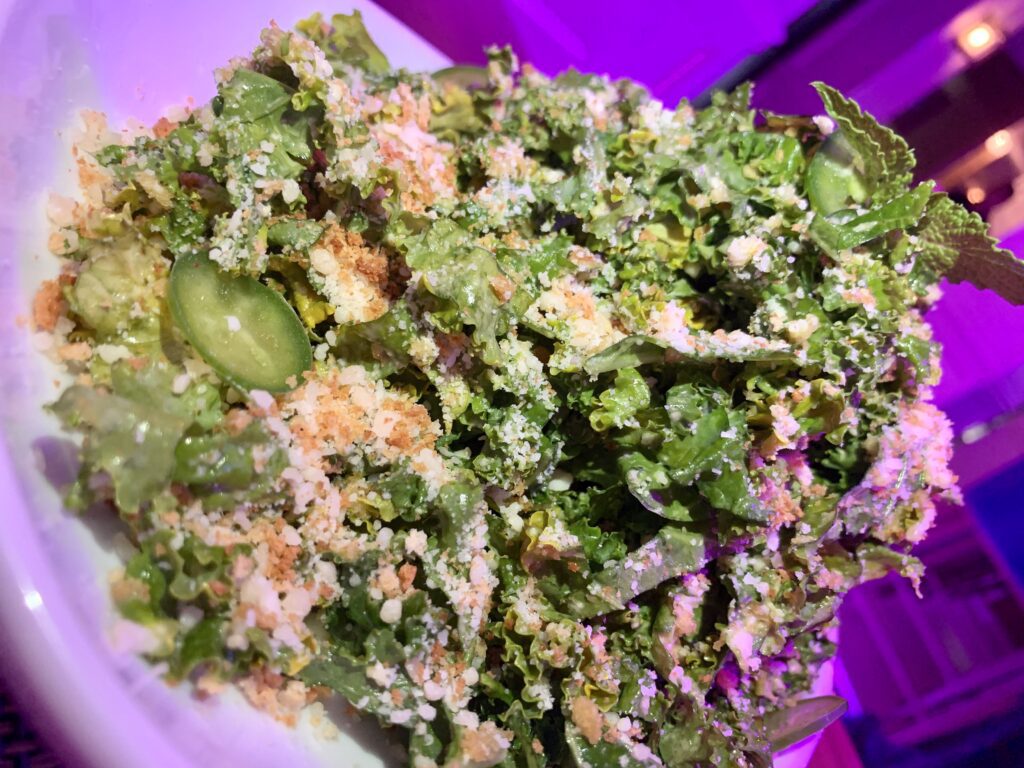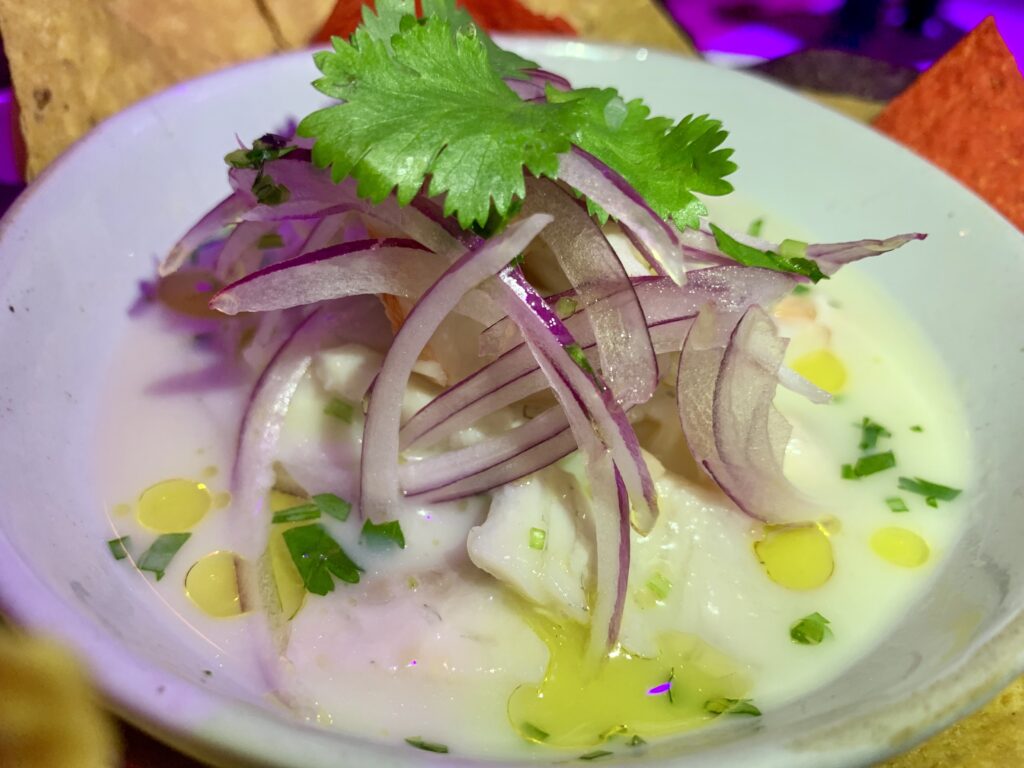 And whatever you do don't forget to leave room for dessert, because I have never seen a Chocolate Piñata bomb quite like this, filled with brownies, blondies, chocolate bits, strawberries, blueberries, and marshmallows served along side a chocolate, caramel and fruit sauce for dipping, definitely large enough for the entire table!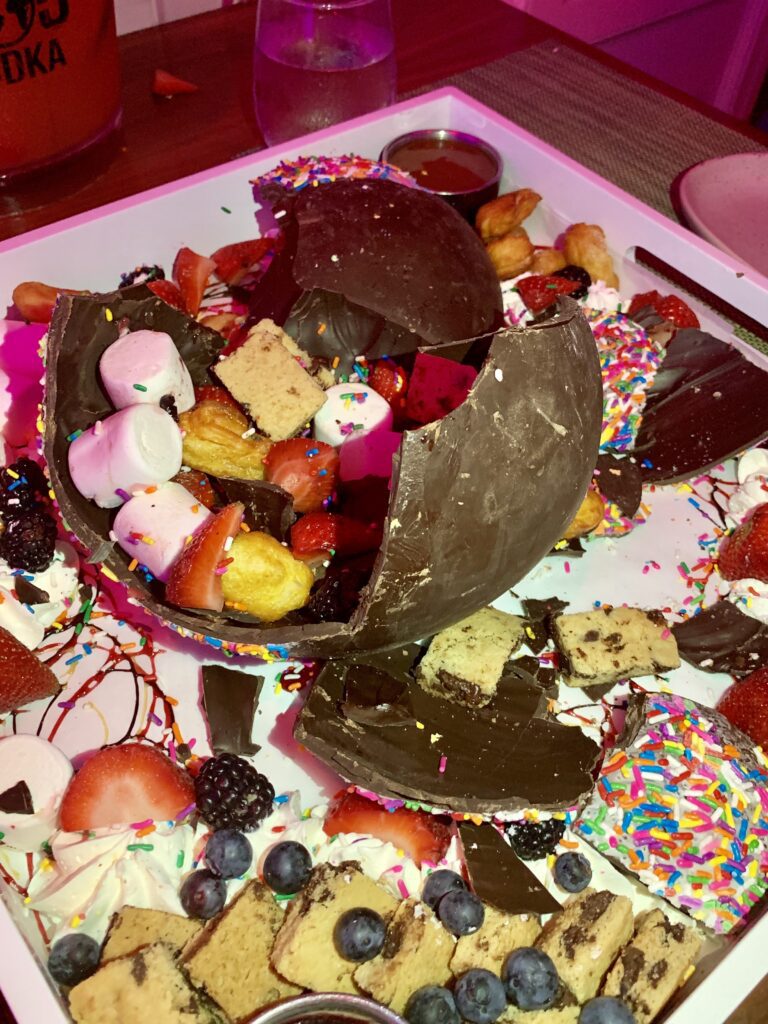 But it wasn't just the food that wowed me… Mr.305 has put together the perfect staff, everyone was fun, lively and just seemed happy to serve. From the managers to the wait staff; Domingo, Jose, Jorhan, and Adonis they all made our visit memorable. I would highly recommend i Love 305 whether you are a tourist or local. Check it out and see why everyone wants to come to Miami and see what we truly have to offer! Dale dale (Do it, do it) in local Cuban Miami lingo. Cheers!
#whatisupmiami #themiamiinfluencer #ilove305 #miambeach #miamifoodblogger #miamifoodie #foundinmiami #petitewinetraveler