BY JAMIE KNEE | SEPTEMBER 12, 2023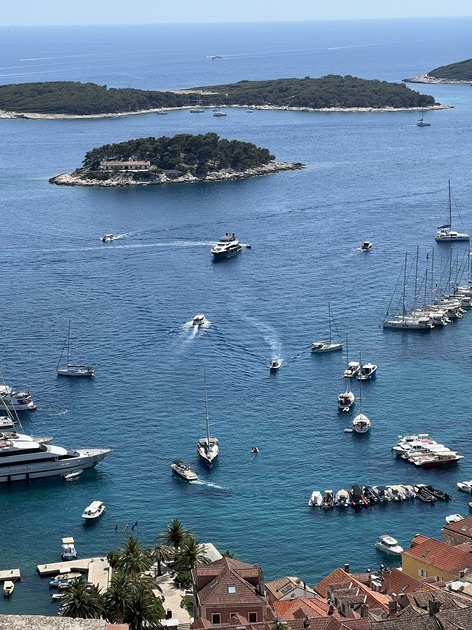 My husband and I were thrilled when I was chosen to be a judge at the Concours Mondial de Bruxelles, hosted this year by Vinistra, the Association of Winegrowers and Winemakers of the Istrian Peninsula in Croatia. Returning to Croatia, one of our cherished travel destinations from a decade ago, was a dream come true. Our recent trip back was nothing short of spectacular, providing an immersive experience into the world of Croatian wines.
The Istrian Peninsula, Croatia's somewhat unknown wine paradise, is tucked away in the northernmost part of the Mediterranean. Strikingly, Istria shares an uncanny resemblance with Santa Barbara Wine Country in California. Both regions boast Mediterranean climates and are located near the coast, which imparts a coastal influence on the wines, adding freshness and brightness to the flavors. The warm, sunny days and cool nights create an ideal environment for grape cultivation, and the diverse terroir of Istria, with its hills and valleys, offers a range of soil types – including red, white, black, and gray – enriched with limestone deposits. These geological elements add complexity to the wines, infusing them with unique flavors and aromas. Additionally, both regions are characterized by boutique wineries, where passionate winemakers focus on crafting small-batch, high-quality wines, highlighting the uniqueness of their terroir.
During our visit, we had the pleasure of exploring exceptional wineries like Menghetti Wine Hotel & Winery, which impressed us with its warm hospitality and commitment to producing high-quality wines. The dedication to indigenous grape varieties, such as malvasia and teran, showcased the region's winemaking heritage in each glass. Another standout was Matošević Wines, led by renowned winemaker Ivica Matošević, whose wines have gained international acclaim. The award-winning Malvasia, in particular, impressed with its elegance and complexity, making it a perfect representation of Istrian terroir.
Malvasia and teran are two remarkable grape varieties that showcase the diversity and richness of Croatian winemaking. Malvasia, also known as Malvazija Istarska, shines as the star of the Istrian Peninsula. This indigenous white grape exhibits a full-bodied character with luscious fruity notes, often accompanied by hints of honey, lemon peel, and pear. Its aromatic profile, featuring tropical nuances of lychee and guava, makes it a delight to savor. On the other hand, teran, a native red grape grown primarily along the Dalmatian coast, reveals a captivating intensity with its wild herbal aromas and smoothness. Despite its demanding cultivation, skillful winemaking transforms teran into a red wine with medium to strong body, enriched with abundant red fruit aromas like sour cherries and blackberries, all elegantly enveloped by pleasant tannins. Both malvasia and teran are prized gems of Croatia's wine scene, reflecting the country's passion for preserving its winemaking heritage while also crafting world-class wines that captivate wine enthusiasts worldwide.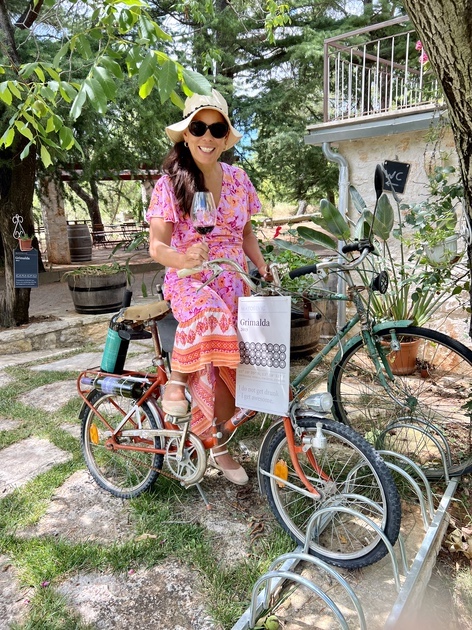 Beyond the world of wine, Croatia offers an abundance of other activities and attractions that make it a perfect destination for travelers. Safari Park in Brijuni National Park in Rovinj allows visitors to experience the beauty of wildlife and nature while taking in stunning views of the Adriatic Sea. Island hopping in Hvar and Split offers a chance to explore the rich history and culture of the Dalmatian islands, with picturesque landscapes and charming coastal towns.
No visit to Croatia is complete without a tour of Dubrovnik's majestic castles, which offer a glimpse into the country's fascinating history and architecture. As you wander through the ancient walls, you'll be transported back in time, and the beauty of this UNESCO World Heritage site will leave you in awe.
A notable connection between Croatia and California's wine scene lies in the renowned winemaker Mike Grgich. Born in a small village in Croatia, Grgich's wine-making skills played a crucial role in the historic "Judgment of Paris" in 1976, where his Chardonnay from Chateau Montelena in Napa Valley triumphed over French wines in a blind tasting competition. It's a delightful coincidence that the wines of this legendary Croatian winemaker can be found at our very own Liquor & Wine Grotto in Montecito, bridging the connection between Croatia and California and allowing wine enthusiasts to experience the legacy of a true winemaking pioneer.
Croatia's abundance of attractions and activities, from wildlife experiences to island-hopping adventures and castle tours, make it a well-rounded destination for travelers. Whether you're a wine enthusiast seeking exceptional wines or an explorer in search of captivating experiences, Croatia has something special to offer, leaving you with lasting memories and a desire to return for more.