It's Not All Art Basel in Miami Beach
This crazy week isn't all Art Basel; it's now called Miami Art Week. It's also not a festival. Art Basel in Miami Beach is an art fair that had its first edition in 2002, and since then numerous satellite fairs, like Art Fairs Miami, Pulse and Untitled sprouted up. Then the parties came, and eventually the celebs and the name brands.
Feminism Takes Over Miami Art Week
In the wake of the sexual harassment scandals sweeping the nation, feminism took over Miami Art Week. There was Tara Subkoff's moving "Synaptic Fear/Dear in the Headlights, where a group of women contemplated on a moment where they've been abused in the workplace by men at the Edition Miami Beach. Over at the Nautilus, Suzy Kellems Dominik erected a 12-foot-tall, illuminated neon vagina that became an Instagram sensation. At Pulse, Fischer Cherry told a personal narrative through an  installation that commented on fertility using fertility drug vials from her own struggle to conceive, placing them among delicate tiered crystal plates. At Brickell City Centre, Zoe Lukov and Anthony Spinello curated Fair., a non-commercial fair that celebrated female artists like the Guerilla Girls, Yoko Ono and Pia Camil.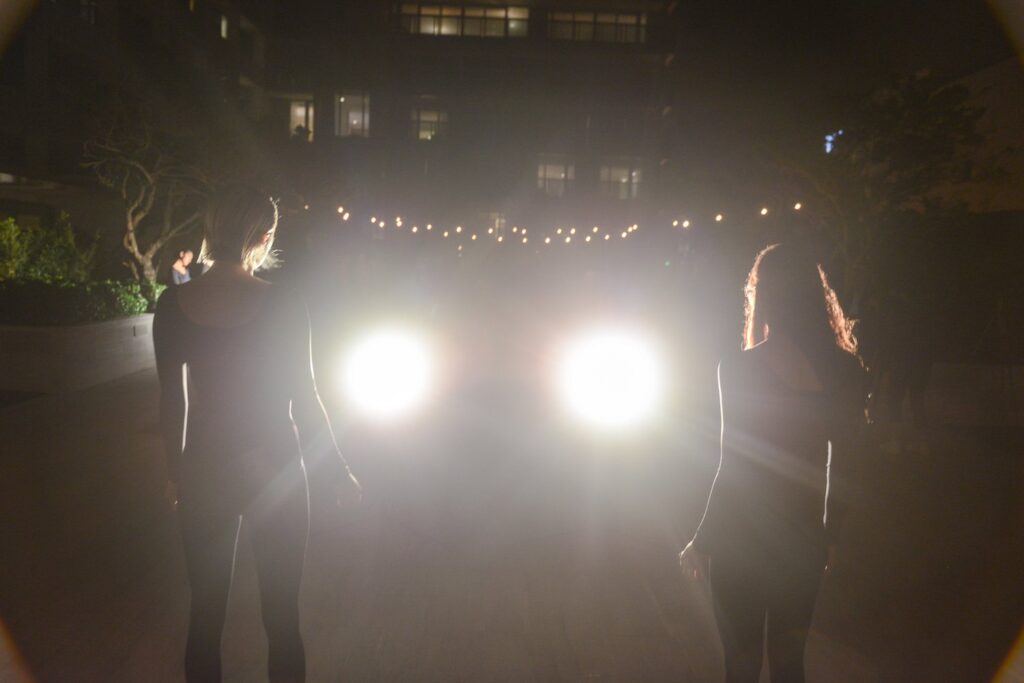 Miami Art Week Gave
From NADA and Ricky Martin and Eva Longoria holding benefits to raise funds for disaster relief in Puerto Rico to the ACLU holding a dinner to celebrate its Speak Up campaign to the Leonardo Dicaprio Foundation having a talk on art and advocacy at Design Miami/, social consciousness was a priority on everybody's minds.
Fashion Brands Get in on the Art Basel Buzz
The fashion brands showed up in droves to Miami Art Week and they all seemed to hold events at The Webster. Superga celebrated its collaboration with Sant Ambroeus there; Proenza Schouler feted its PSWL X Marc Hundley collaboration; Sies Marjan, along with The Webster and RxArt held a cocktail event for Walter Robinson; and Dior Homme hosted a dinner there. Armarium, a luxury clothing rental service, held a pop-up in the Quintessentially Penthouse to dress the beautiful Art Basel crowds. MCM partnered up with König Souvenir for a new capsule collection, holding a private party in spectacular Miami Beach residence. Philipp Plein celebrated his constant collaborator Alec Monopoly, Oliver Peoples lunched with W magazine, and Moschino partnered up with Tinder for a performance by rapper of the moment Cardi B. Studio 189, the socially conscious clothing brand founded by Rosario Dawson and Abrima Erwiah, held a pop-up and talk at the W South Beach.
COS and Studio Swine Provide a Moment of Respite
The London-based retailer COS tapped the London-based art duo Studio Swine to create a new version of their Milan Design Week exhibition called New Spring, which allowed visitors to interact with bubbles that released a sweet scent of the flowers of Miami when they were popped, bringing a moment of joy to the stressed out Miami Art Week crowds.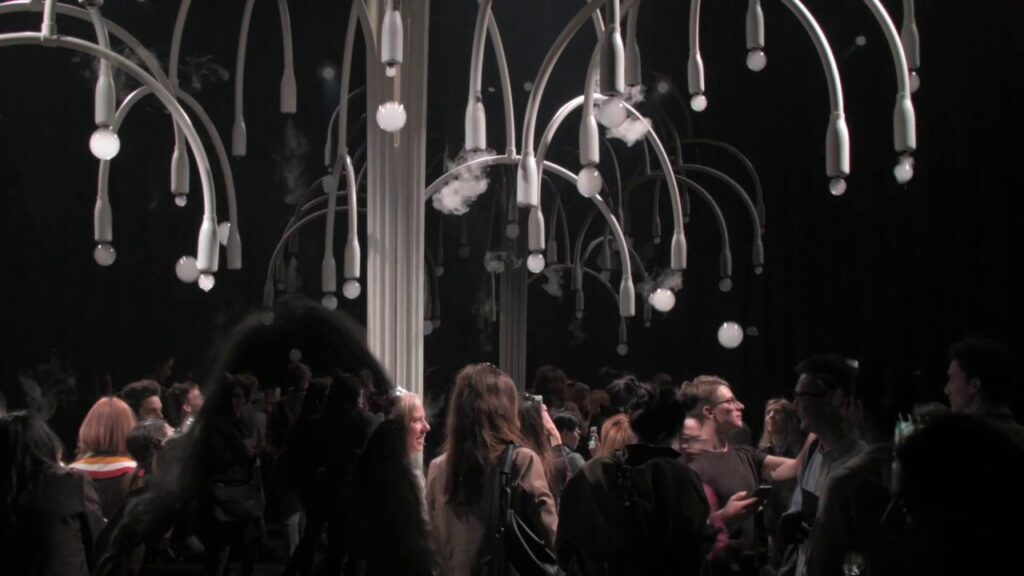 The Royals of London and Hollywood Descended on Miami Beach
Princess Eugenie of York, who works as an associate director at blue-chip gallery Hauser & Wirth, was around town, and her sister, Princess Beatrice of York showed up with their mother, Sarah Duchess of York to celebrate Mark Bradford at the Hauser & Wirth party at 1 Hotel. Leonardo Dicaprio haggled over a Basquiat, and Brad Pitt, Cindy Crawford, Frank Ocean, Owen Wilson, Eva Longoria perused through Art Basel in Miami Beach in search of art. Other celebrity sightings around town included Adriana Lima, A$AP Rocky, Rosario Dawson, Scott Disick, Adrian Grenier, Paris Hilton and Selling L.A.'s Altman Brothers.
For many, the point of Art Week is seeing what you can get into, whether it be a party or a VIP section or some other function teeming with the rich and famous. But parties happen year-round in Miami, and celebs come and go. The locals know the real novelty wears off when you live here full-time, because Miami is a party every weekend.