Montecito Journal
BY JAMIE KNEE | JUNE 27, 2023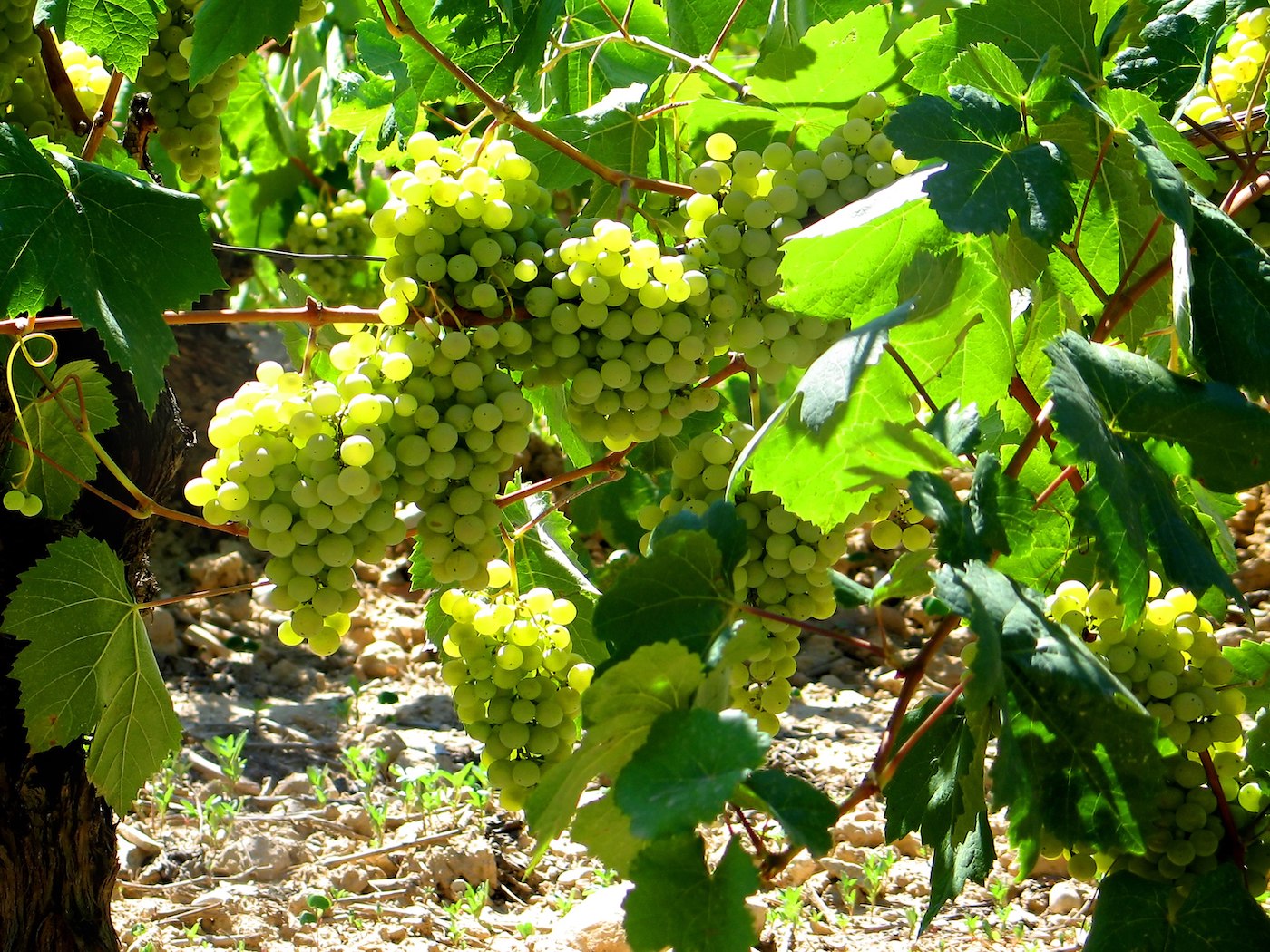 Parellada is one of the varietals used in the production of Cava (photo by Justus Hayes)
Everyone's heard of Champagne, and most people have heard of Prosecco, but the new darling in the world of sparkling wine is Cava. This delicious bubbly from Penedès, Spain, is actually not so new, having been discovered in the late 1800s. For those who are unfamiliar with Cava, it's a sparkling wine that's made using the traditional method, just like Champagne. However, instead of being made in France, Cava is produced in the Penedès region of Spain.
So, I recently had the chance to explore this beautiful area, and let me tell you, it was love at first sip! The food and wine were just out of this world, but it wasn't just the tasty treats that stole my heart. The people in the region are so warm and welcoming, it felt like home away from home. Plus, the similarities between Penedès, Spain, and Santa Barbara are uncanny. Both have stunning natural landscapes that make for some seriously gorgeous vineyards. Santa Barbara's got the Pacific Ocean and rolling hills, and Penedès has the mountains and Mediterranean Sea – talk about breathtaking views! Oh, and the climate is perfect for growing grapes, with warm summers and mild winters. Plus, Penedès has a rich cultural heritage and some seriously delicious Spanish cuisine, much like Santa Barbara.
So why should you give Cava sparkling wine a try? Well, let me give you a few reasons.
Cava is absolutely delicious! Unlike Champagne, which can be quite expensive, Cava offers an affordable alternative without sacrificing quality. This means that you can enjoy a delicious sparkling wine without breaking the bank. Just because it's affordable doesn't mean it's not high quality. In fact, Cava is held to very high standards. To be labeled as 'Cava,' from the certifying body called the Cava DO, the wine must meet strict criteria. The only grapes varieties allowed to be used in the region are Macabeo, Xarel-lo, Parellada, Chardonnay, Malvasía, red Garnacha, Trepat, Monastrell, and Pinot Noir.
Cava is classified based on the aging requirements and flavor profiles of the wine and has different flavor profiles sure to satisfy all tastes.
There are six classifications of Cava:
1. Cava de Guarda: This is the youngest and freshest style of Cava, which must be aged for at least nine months on its lees, dead yeast cells. The flavor profile is characterized by fruity and floral notes with a lively acidity.
2. Cava Reserva: This type of Cava must be aged for a minimum of 15 months on its lees. The flavor profile is more complex and well-rounded with notes of brioche, toast, and nuts.
3. Cava Gran Reserva: This style of Cava is aged for a minimum of 30 months on its lees. The flavor profile is characterized by a more developed and intense bouquet, with notes of honey, dried fruits, and vanilla.
4. Cava de Paraje Calificado: This is the newest category of Cava, which was introduced in 2017. It is made from grapes grown in a single vineyard that is considered exceptional in terms of terroir and winemaking practices. The aging requirements for this category are similar to those of Gran Reserva.
5. Cava Rosado: This is a pink-colored Cava that can be made in any of the above styles. The flavor profile is characterized by red fruit notes, such as strawberry and raspberry.
6. Cava Brut Nature: This is a style of Cava that is not sweetened with dosage (a mixture of wine and sugar). The flavor profile is characterized by a bone-dry taste, with notes of citrus and green apple.
Cava can be produced using only the Champagne method, meaning the bottles are racked and riddled, and aged in bottle. This means that you can be sure you're getting a wine that's been crafted with care and attention to detail. It should give you confidence that in 2022, the Cava DO sold over 249 million bottles of this tasty sparkling wine.
Cava offers a luxurious and sophisticated addition to any lifestyle. Its affordability, versatility, and association with celebrations and sophistication make it a perfect fit for those seeking to add a touch of luxury to their lives. It's a refreshing and lively wine that can be enjoyed in a variety of settings. With its crisp acidity, lively bubbles, and notes of citrus and apple, Cava is a wine that's sure to please.
Whether you're a fan of sparkling wines or simply looking for something new to try, Cava is definitely worth a taste. https://www.montecitojournal.net/2023/06/27/the-new-darling-of-sparkling-wines/