🎉🍾 Let's Pop the Bubbles for Happy Sparkling Wine Week! 🍾🎉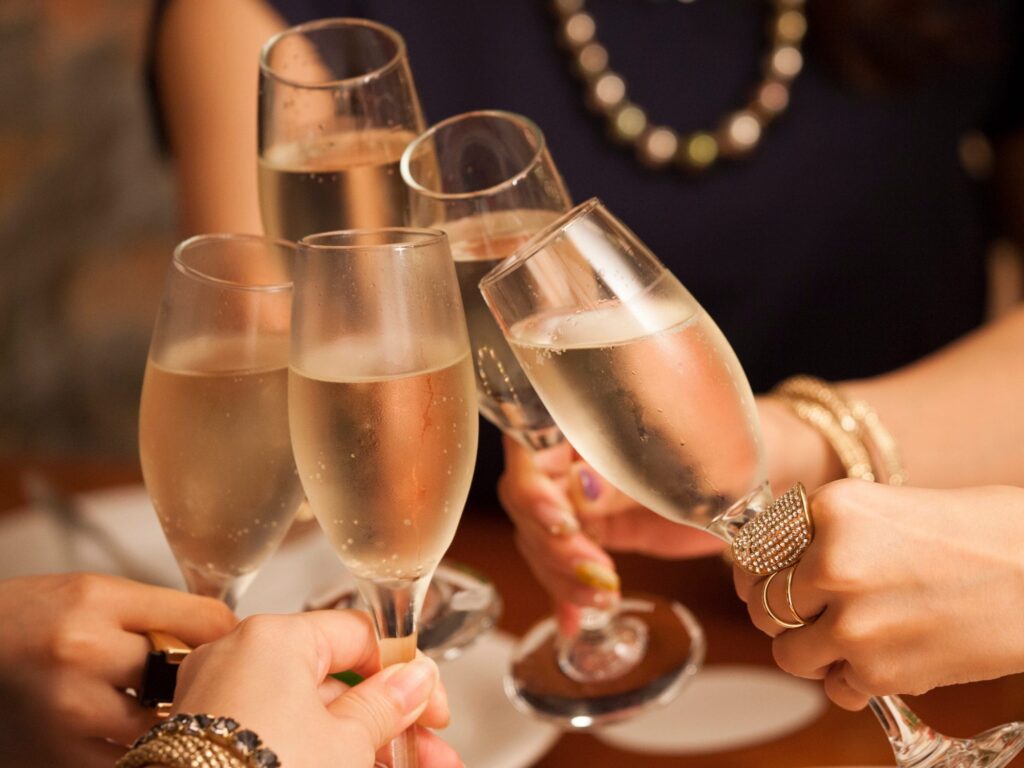 Raise your glasses, because it's time to celebrate the effervescent joy of Sparkling Wine! 🥂✨ This week, we toast to the delightful fizzy bubbles that bring a touch of celebration to any occasion. Whether you're a Champagne connoisseur, a Prosecco lover, or a fan of other sparkling wonders, there's a sparkling wine to suit every palate. Let's dive into the sparkling sensations you can savor throughout this festive week:
Some Of My Recommendations In Each Category
🥂 Champagne: The epitome of elegance and luxury, Champagne hails from the picturesque vineyards of France. Its refined bubbles and crisp flavors make it perfect for toasting special moments or simply indulging in life's little pleasures.
Champagne Laurent Perrier https://www.laurent-perrier.com/en/
Champagne Lanson https://www.lanson.com/index-en.php
Champagne Billecart-Salmon (Great deals purchased at Bottle Barn) https://bottlebarn.com/products/nv-billecart-salmon-brut-reserve-d95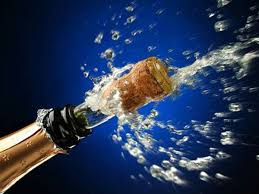 🍾 Prosecco: Originating from Italy, Prosecco is known for its light and refreshing character. With its fruity notes and gentle effervescence, it's a delightful choice for casual get-togethers or a relaxing evening unwind.
Mionetto Prosecco https://usa.mionetto.com/us
Freixenet Prosecco https://www.freixenetmionettousa.com/brand/freixenet-prosecco/
🥂 Cava: Coming all the way from Spain, Cava brings its own unique flair to the sparkling wine scene. Crafted with native grape varieties, Cava offers a harmonious blend of vibrant bubbles and enticing flavors that will transport you to sunny Mediterranean shores. Cava is classified based on the aging requirements and flavor profiles of the wine and has different flavor profiles sure to satisfy all tastes.
Juve y Camps https://www.juveycamps.com
Marques de Caceras https://www.marquesdecaceres.com/en/vinos-wines/cava/
Segura Viudas https://seguraviudas.com/usa-en/
Campo Viejo https://www.campoviejo.com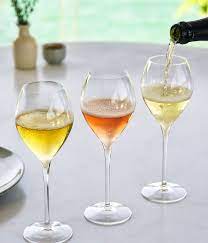 🍾 Sparkling Rosé: For those who adore a touch of blush in their glass, Sparkling Rosé is the epitome of romance and charm. From delicate salmon hues to vibrant pink shades, these sparkling beauties will add a touch of elegance to any celebration.
Ruinart Rosé Champagne https://www.ruinart.com/en-us/cpruinartrose.html
Billecart-Salmon Rosé https://bottlebarn.com/products/nv-billecart-salmon-rose-champagne-375ml-js94
Louis Pommery California Rosé https://www.louis-pommery.com/wine/california
Laetitia Sparkling Brut Rosé https://www.laetitiawine.com/2020-sparkling-brut-rose-arroyo-grande-valley
Roederer Estate Rosé https://roedererestate.com/wines/brut-rose-multi-vintage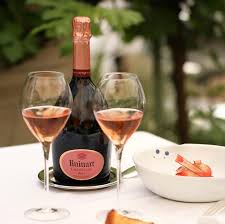 🍾 Sekt: Germany's answer to sparkling wine, Sekt combines tradition with innovation. From dry and crisp to semi-sweet variations, Sekt offers a diverse range of flavors that will enchant your taste buds.
Motzenbäcker Sekt & Wein https://www.vivino.com/wineries/motzenbacker
Raumland The German Wine Collection https://thegwc.com/raumland/
🥂 Franciacorta: Let's not forget about the sparkling gem of Italy, Franciacorta! Hailing from the Lombardy region, Franciacorta boasts elegant bubbles and a refined character. Crafted in the traditional method, it captivates with its fine mousse and distinctively complex flavors.
Ca' del Bosco https://www.cadelbosco.com/en/wine-categories/franciacorta-wines/
Ricci Curbastro https://www.riccicurbastro.it/en/the-franciacorta/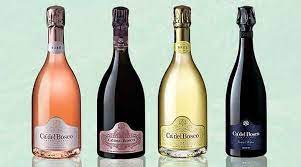 🥂🇺🇸 Sparkling from the USA: When it comes to world-class sparkling wines, the United States has its own shining stars that deserve a toast. Two regions that stand out in particular are California and Long Island, each producing their own unique and delightful sparkling gems.
🍾 California Sparkling: Nestled in the heart of wine country, California's sun-kissed vineyards are renowned for its exceptional sparkling wines. The state's diverse climate and terroir create the perfect conditions for grape varieties like Chardonnay and Pinot Noir to thrive. From the Napa Valley to the Sonoma Coast, California's sparkling wines impress with their effervescence, balanced acidity, and luscious flavors. Whether you're sipping on a Blanc de Blancs or toasting with a Rosé, California's sparkling wines are sure to elevate any celebration.
Laetitia Wine https://www.laetitiawine.com
Rava Wine https://shop.ravawines.com/Shop/Sparkling-Wines
Mumm Napa https://www.mummnapa.com/wine-shop/sparkling-wines-brut/
Domaine Carneros https://www.domainecarneros.com/our-wines
Paula Kornell Sparkling https://purchase.paulakornell.com/wines
Sonoma-Cutrer https://bottlebarn.com/products/2019-sonoma-cutrer-grand-brut-rose-gold-medal-winner
🥂 Long Island Sparkling: On the East Coast of the United States, Long Island has emerged as a vibrant sparkling wine region. With its maritime climate and unique soil composition, it has become a hotbed for sparkling wine production. Long Island's sparkling offerings, often crafted using traditional Champagne methods, showcase a diverse range of styles and expressions. Whether you're indulging in a brut nature or reveling in a vibrant cuvée, Long Island's sparkling wines bring a touch of elegance and local pride to your glass.
Sparkling Pointe https://shop.sparklingpointe.com/dept-406736/Sparkling-Wines.html
🍾 Cap Classique: South Africa's answer to Champagne, Cap Classique combines traditional winemaking techniques with the country's exceptional vineyards. Crafted with meticulous care and attention to detail, Cap Classique offers an array of sparkling wonders. From crisp and elegant Blanc de Blancs to the enticingly complex blends, these bubbles exude sophistication and charm.
House of Henkel https://shop.fumanawine.com/collections/house-of-henkel-wines/products/house-of-henkel-signature-methode-cap-classique-750ml-2020
Simonsig Wines https://www.quintessentialwines.com/Simonsig-Kaapse-Vonkel-Brut

🍾 English Sparkling: Made using the traditional method, English sparkling wines exhibit elegance, finesse, and a distinct sense of place. Drawing inspiration from Champagne, England's sparkling wines showcase their own unique characteristics, reflecting the country's cool maritime climate and chalky terroir. Crafted primarily from classic grape varieties like Chardonnay, Pinot Noir, and Pinot Meunier, English sparkling wines captivate with their fine bubbles, crisp acidity, and nuanced flavors.
Bride Valley https://bridevalleyvineyard.com
Nyetimber https://nyetimber.com/product/classic-cuvee-mv/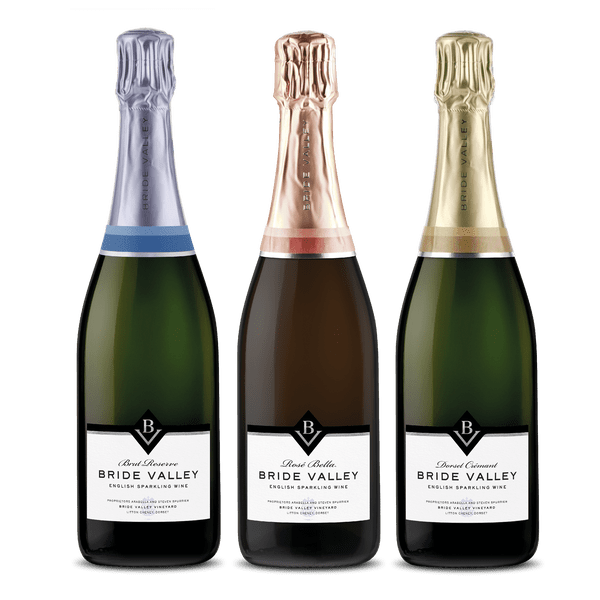 Let's make this Happy Sparkling Wine Week one to remember! I'd love your comments, sharing your favorite sparkling wine moments. Raise your glasses in virtual toasts, and tag your friends to join the effervescent celebration. Cheers to the joy that sparkling wines bring to our lives! 🍾✨ #happysparklingwineweek #cheers
Take a listen to the Petite Wine Traveler Podcast, this week will feature Sparkling Wine and Winemakers from around the world. https://open.spotify.com/show/1uE8bdd3lGCAjmRjXigrCT?si=75854ef09c7d4ae8